Multi Functional Play Equipment
Our fixed Multi Function Play Equipment inspires young minds to the imaginative play opportunities through intriguing design and vibrant colours, encouraging physically active play that helps develop strength and coordination.
Creating an outdoor space
Kingsland Primary School is an outstanding rated SEN school in Wakefield, Yorkshire, which caters for children with a range of learning disabilities. They asked HAGS to design and build play areas for each of their two sites.
Read More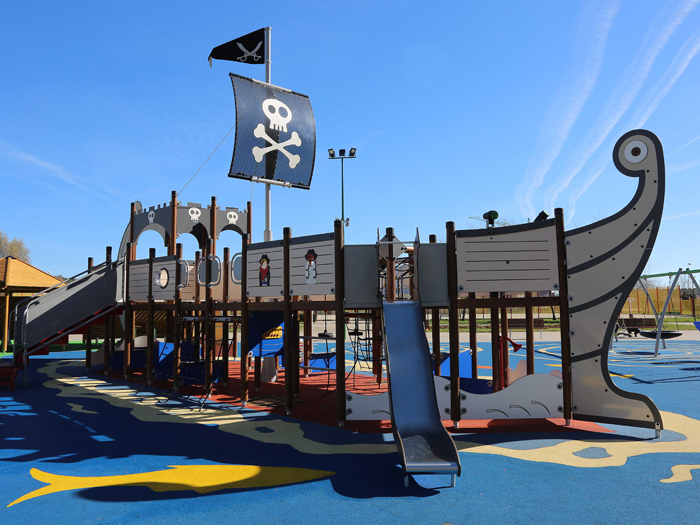 HAGS designed and developed an inclusive playground in the city of Burgos for children of all abilities to enjoy, creating a comfortable play area for both children and parents.
Read More
The team's communication and liaison was excellent. Where compromise was necessary because of prevailing conditions, the outcome was always in the best interests of the children. All parties brought their own skill set and worked as a dream team!