Ball Sports
Our multisports courts support physical health and wellbeing by offering a space where children, young people and adults can gather and exercise. Our equipment is robust, vandal-resistant and certified to EN 15312. All panels have been specifically designed to resist repeated impact, reduce noise levels due to rebound and ensure optimal ball retention.
Creating an outdoor space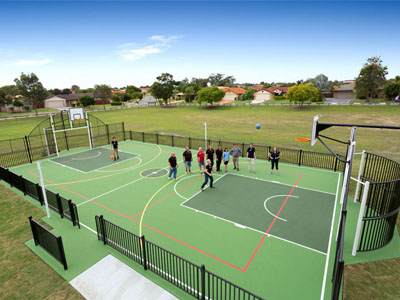 This court is one of the 12 MUGA sites to be installed for Brisbane City Council over the next 2 years. The unit features custom clack steelwork and is constructed upon a reinforced 125mm thick concrete Slab with a laykold acrylic coating over the playing surface.
Read More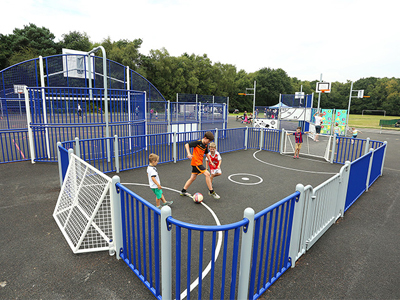 HAGS worked in partnership with Wokingham Borough Council to develop an innovative Multi- Use Games Area (MUGA), aimed at tackling inactivity, encouraging community spirit and promoting the practice of different sports for all ages and abilities.
Read More

The facility in finchamstead is popular with neighbouring schools and reading football club organise free training sessions for the public. We have also had interest from the SHINE programme (Some Health Improvements Need Exercise), intending to organise programmes for the over 60s