Outdoor Fitness Equipment
Discover our latest innovations in outdoor gym equipment, from the Multi-Purpose Fitness Frame inspired by the street workout movement, to our Low Impact Fitness Range designed to meet the needs of older practitioners and people recovering from injuries. Our outdoor gym stations have been designed to challenge and strengthen specific muscle groups, build stamina and boost fitness levels.
Creating an outdoor space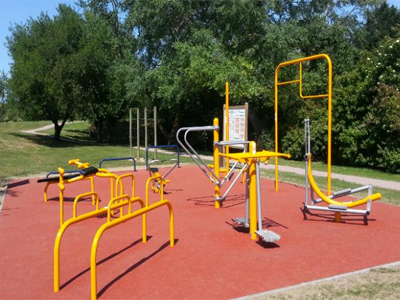 The project was spearheaded by Paolo Boulent, director of Mondeville city council' sports department and ex-professional athlete, and is part of a wider programme launched by the council to improve the city's sports provision and encourage the residents to work out regularly.
Read More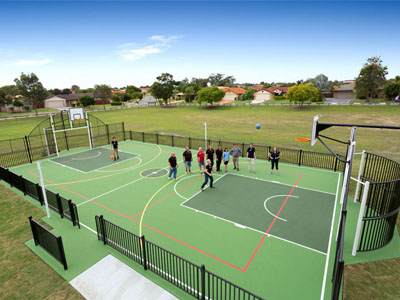 This court is one of the 12 MUGA sites to be installed for Brisbane City Council over the next 2 years. The unit features custom clack steelwork and is constructed upon a reinforced 125mm thick concrete Slab with a laykold acrylic coating over the playing surface.
Read More