HAGS Locations
We have operating companies in the UK, Sweden, Germany, France, Spain, Denmark and Poland as well as a global network of authorised distributors in other countries. Our new factory, based in Poland, is now fully operational, enabling the business to continue the HAGS legacy of delivering high quality products at excellent value. The administrative HQ for the business is based in Egham, London, with design and development retaining its Swedish roots.
Swedish Design Heritage
HAGS has been designing, manufacturing, installing and servicing commercial recreational equipment since 1948. As an integral part of the global leader PlayPower Inc, the business supplies play, sports and Fitness, park and urban, marine and shade equipment around the world.
Our goal is to be the leading supplier of recreational equipment and solutions in the market, by having the highest level of quality and value for products and service. Our commitment is to help our customers on their journey to deliver outstanding recreational areas and facilities for their stakeholders and communities.
Our journey started in Sweden 70 years ago with a mission to make the world a better place by providing outdoor play equipment for children - a mission we still live up to through the range of products we design and manufacture today.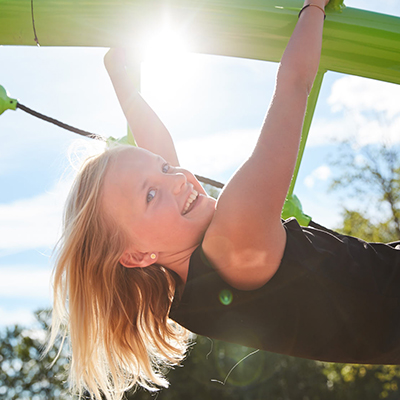 State of the art manufacturing in Sosnowiec, Poland
The facility is approximately 27,000m2 and is a greenfield site that includes new roadways and parking. The site has a bespoke, carefully planned design and layout which will maximise operational efficiencies, speed and quality management as well as simplifying the flow of materials and finished products.
The factory meets the ISO 9001 and 14001 standards which are internationally recognised certi􀀀ications, giving our customers the satisfaction of knowing that they will not only get high quality products but production is more environmentally efficient.
As all the production of HAGS products now takes place under one roof, our manufacturing times are reduced. This location is ideally positioned to support the demand of the international customer base. Investments in the new factory, from new paint lines to infrastructure, will keep HAGS products competitive in an ever-changing market.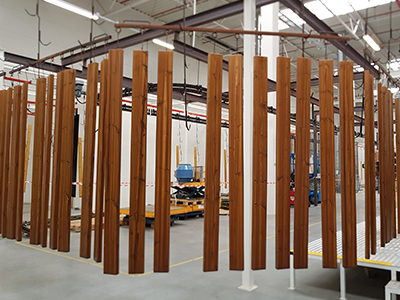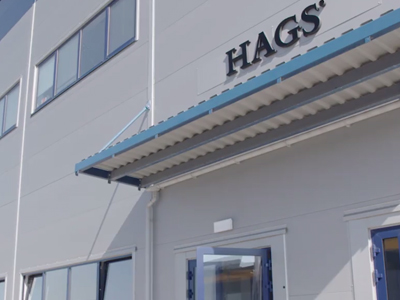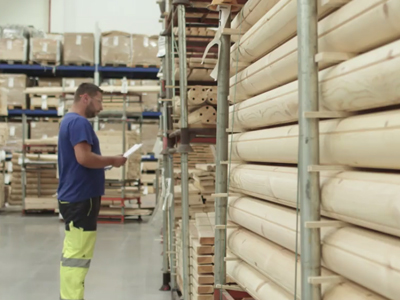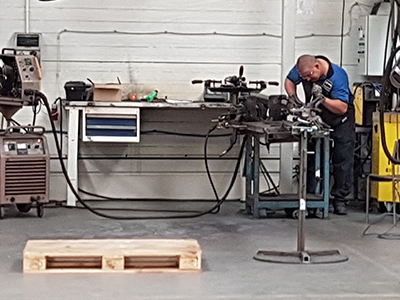 HAGS Sweden
HAGS Design & Innovation department remains in Sweden, along with European customer support and our Nordic marketing department. Based in Aneby, our Swedish office is the home of the HAGS Brand
HAGS UK
HAGS UK was created when two leading actors of the play industry joined forces in 2012: SMP, a British company with a distinctive engineering heritage and a reputation for strong steel playground equipment became part of the HAGS Family.

HAGS has two regional offices in the UK with in-house designers and play advisors' teams. Our Head Office in Egham and a second site in Selby, where we continue to manufacture a number of products.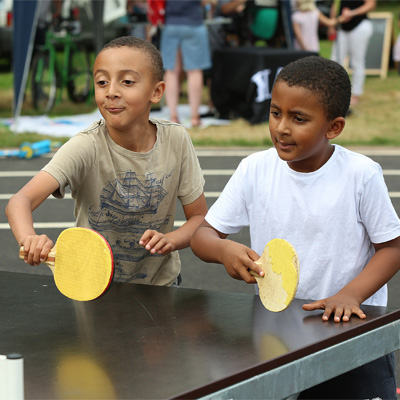 European Offices
As well as Sweden, home of our design & innovation teams, our head office in the UK and manufacturing facility in Poland, HAGS have offices in Denmark, France, Germany & Spain.
HAGS Denmark
Located in København, HAGS Denmark designs and installs playgrounds with a unique style for schools, parks and other valued customers.
HAGS France
We have two subsidiaries in France covering the entire French territory, including integrated design offices and sales teams. Our subsidiaries also have installer networks and can take care of your entire project.
HAGS Germany
HAGS Germany was founded in 1982 as mb-Spielidee GmbH by Manfred Biek with a goal to produce and distribute children's playground equipment for outdoor use.
In 1987, mb-Spielidee GmbH was acquired by HAGS and is now responsible for the nationwide distribution of the entire HAGS product range.
Manfred Biek remained in office until his retirement in 2001. Since then, Matthias Biek has been Managing Director of HAGS-mb-Spielidee GmbH.
Our goal is to continue the upward development for HAGS in Germany started in 1987 with the very broad and high-quality product range of HAGS, in order to consolidate our position as one of the leading providers of children's playground equipment.
HAGS Spain
HAGS began as a distributor in Spain in 1987 and became a wholly-owned subsidiary in 2014.

HAGS Spain is based in Palma de Mallorca with a distribution warehouse in Barcelona. HAGS Spain offers a full service for all HAGS products, from design to installation and also runs the design and technical service hub for Shade Structures products in Europe.