Fill your basket with products by clicking "Add to my collection" from any product page. This can be found either within the product options panel or below the product image. Collections can be saved, and stored, within your HAGS Connect account or create and print your own custom brochure, download the files you need in one go, or to request a quote.
How to design a great playscape
The difference between a playground and a playscape
To many people a traditional "playground" suggests a somewhat man-made environment, perhaps a tarmac space outside a school building with coloured games painted on it or a fenced area on a housing estate with swings and climbing frame within it. These types of playgrounds have their place and can be designed to be attractive places that serve their surrounding communities very well. They can be exciting, well used and much loved places.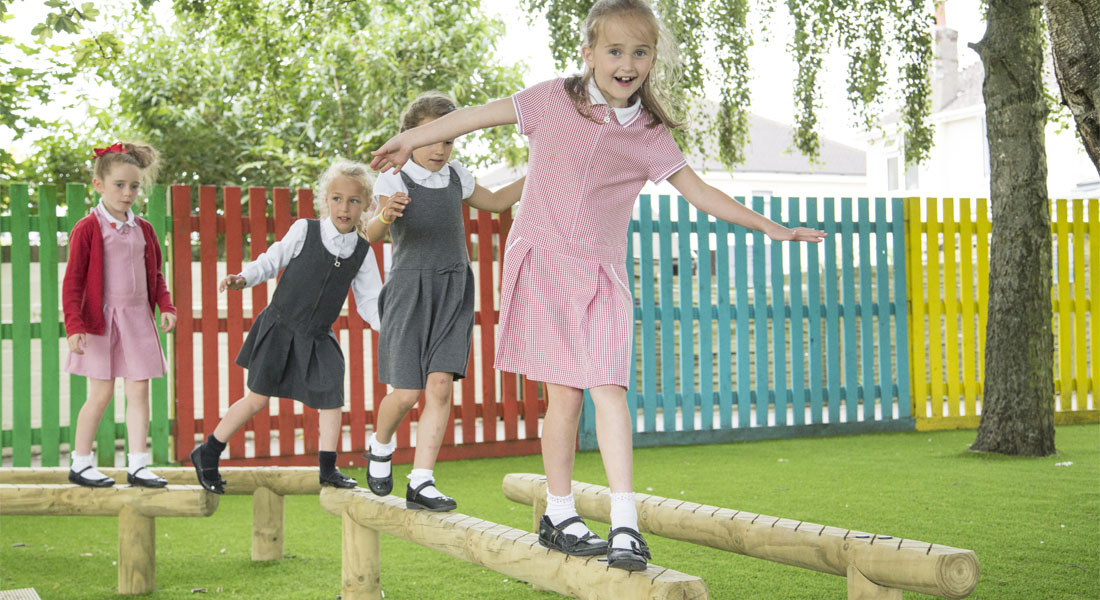 A "playscape" is different to a traditional playground. A playscape considers and incorporates the wider environment and broadens the opportunities for free unstructured play. It will be a place that is set in the natural environment, maybe enhanced with new planting, interesting landform and enticing structures. The possibility of moving and interacting with the parts that form the play space itself could be a feature. It will be a place that relies on and develops children's creative play instincts, encouraging both shared and lone learning experiences, supports physical play, social bonding, risk taking and discovery of the natural world while learning about environment stewardship. It is almost certainly a place to play without the barriers and constraints of supervision.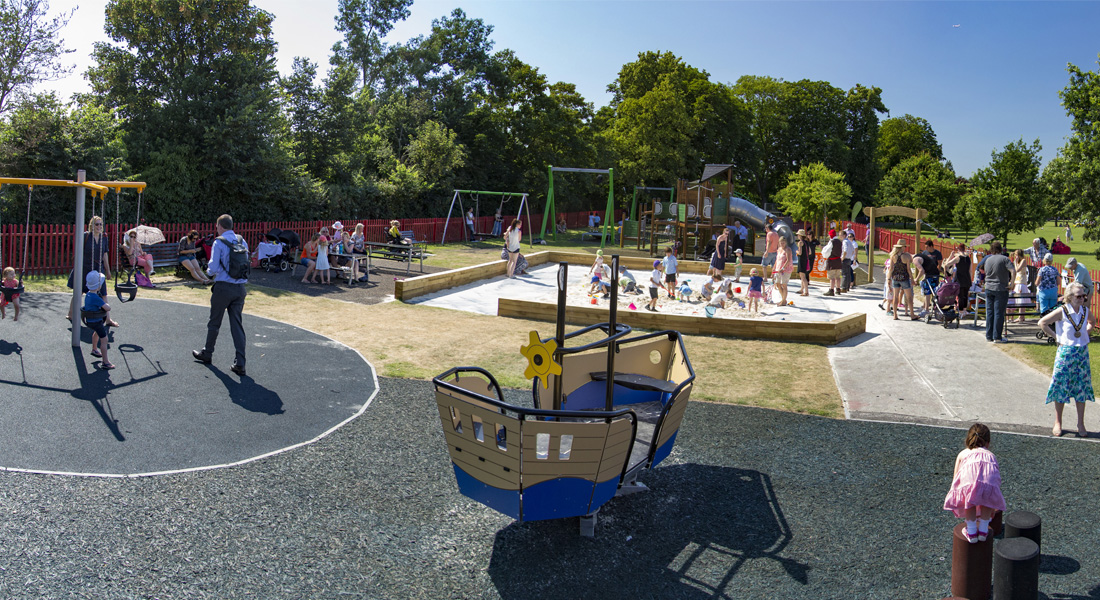 There is compelling research and a good body of evidence to suggest children who have positive opportunities to engage in play in a natural environment have the ability to increase their attention span, reduce depression and lower the symptoms of attention deficit disorders, alongside other accepted benefits of outdoor physical exercise. However, human instinct and our natural response to our environment simply reinforces that we enjoy being in green spaces, we feel relaxed and enriched by them. Why else are we drawn to public parks, the countryside and our memories of playing in the woods as children?
How we create playscapes
At HAGS we are most often asked to create play spaces that incorporate the best of both worlds – great play equipment that is recognisable to the public as such, as well as being set into an engaging and stimulating natural environment. Here are our top tips on how to achieve this: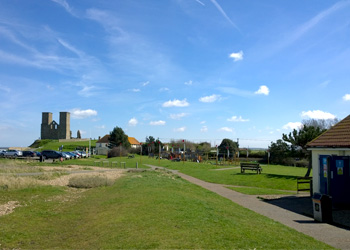 Carefully choose the setting for the play space. Think about the access routes to it, the boundaries, what lies beyond that could enhance something newly built?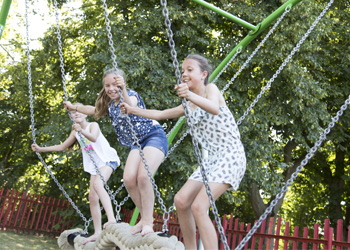 Use planting to soften the style of the traditional playground. Shrubs, grasses and willow all offer sensory experiences, a place for creative play and homes for wildlife that in turn offers an enriching learning experience. Trees provide colour, scent, shade in summer, berries for birds in winter, a diversity in wildlife, a place to put your picnic rug under – what's not to like about trees?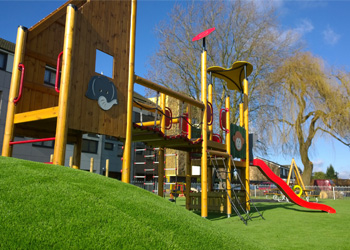 Integrate equipment with the landscape. Where a structure offers climbing and sliding opportunities, setting this into a mound or slope could add den building or more creative fantasy and role play opportunities.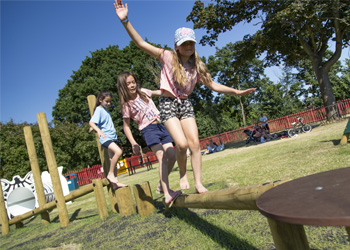 Create different 'rooms' and a journey between them, rather than one large open space. Intrigue plays an important part in capturing the imagination and attention of a child and engaging them in new experiences.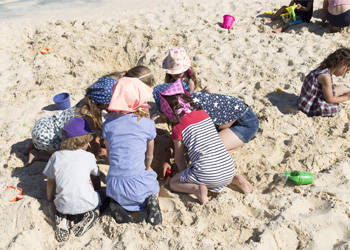 Think about using a variety of textures to strengthen the design features suggested above. A sensitive mixture of man-made and natural materials can complement each other well.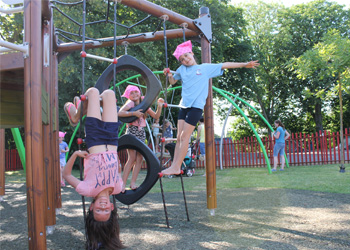 Choose equipment that really delivers great play value – consider how many play options each unit offers and if it appeals to a broad range of users.
If you wish to know more about playscape design, your local HAGS sales representative can book a visit to your site and discuss how to transform it into a memorable destination for the community. Contact us, we'd love to get involved!
Contact Us
If you have questions or would like to know something about our products, you can contact us by phone, fax, email or directly on our website. If you do not know who at HAGS you should talk to, or if you would like to come in contact with a specific person at HAGS, you are welcome to call our switchboard to get connected to the right person.