Fill your basket with products by clicking "Add to my collection" from any product page. This can be found either within the product options panel or below the product image. Collections can be saved, and stored, within your HAGS Connect account or create and print your own custom brochure, download the files you need in one go, or to request a quote.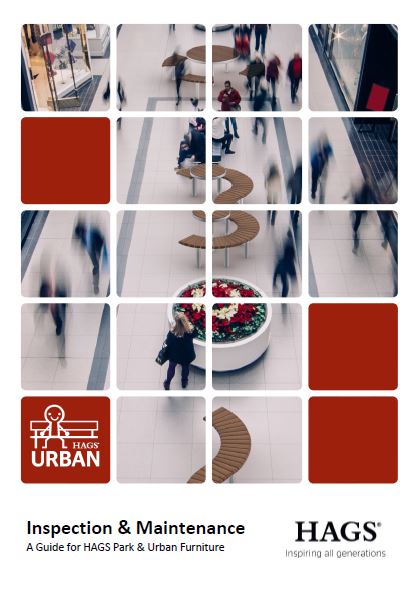 Park & Urban Furniture Inspection & Maintenance
All park and urban furniture should be inspected and maintained in accordance with good practice for routine and operational inspection, and maintenance.
The HAGS product warranties are only valid if the inspections and maintenance in this document are followed.
Maintenance of Park & Urban Furniture
Whilst any maintenance is carried out the products must be secured against use and the public warned of any risks associated with the work.
Any parts replaced must be HAGS original spare parts or comply with HAGS specifications.
See installation instructions for part numbers, part identification and method of disassembly and assembly.