Fill your basket with products by clicking "Add to my collection" from any product page. This can be found either within the product options panel or below the product image. Collections can be saved, and stored, within your HAGS Connect account or create and print your own custom brochure, download the files you need in one go, or to request a quote.
Steel trail play units
Our NRG steel trail play range is aimed at children of 7 years and above and consists of 24 different units that can be arranged into any number of configurations, tailored to suit the environment and needs of the end user.
Why does the NRG trail play offer high play value?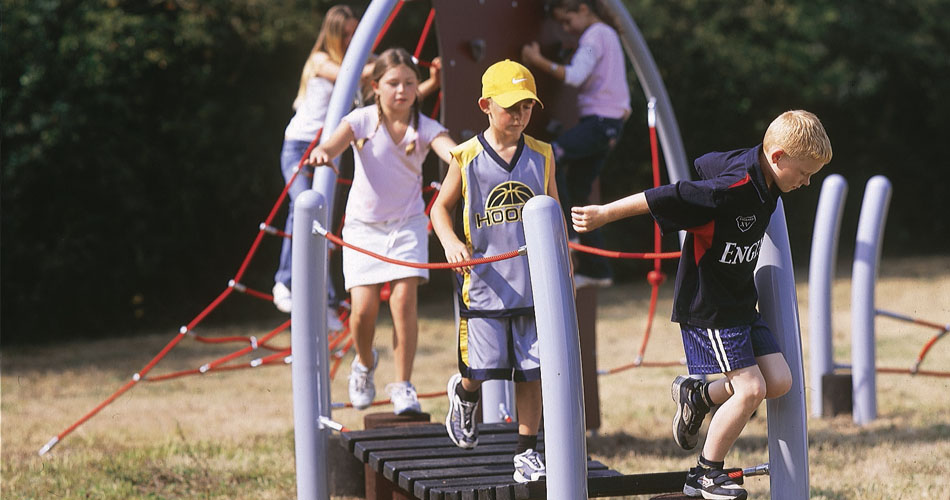 NRG is based around developing a child's physical abilities, whilst promoting social interaction and skill building. Many of the units require the user to test their gross motor skills, coordination and upper body strength. The element of challenge is a great way to build confidence and with a range that offers varying degrees of difficulty, there is a configuration for everyone.
Each unit is named after famous world adventure landmarks such as 'Niagara falls' and 'Ross Ice shelf' with the name representing the intended use of the apparatus. Young, intrepid adventurers will really put their skills to the test on this formidable range of equipment!
Put our range to the test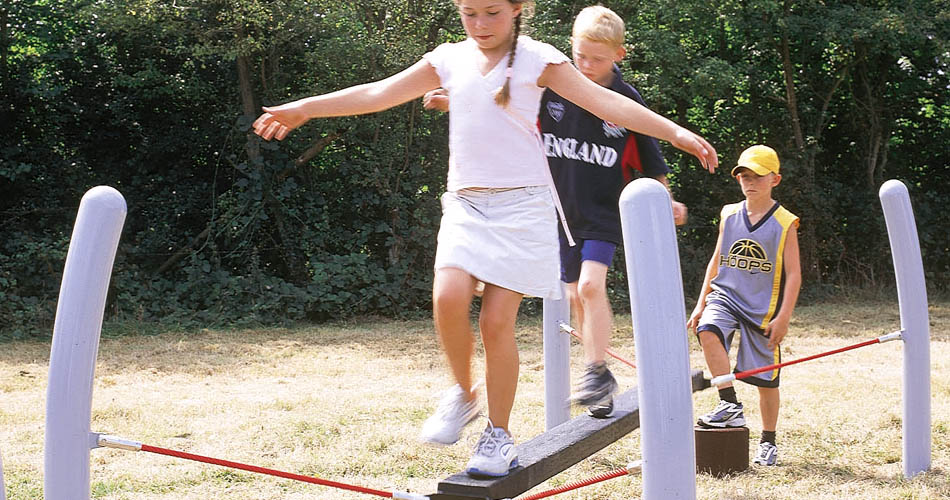 NRG's structural curved arches are crafted from robust steel and each rope has a steel core, which gives the system its outstanding strength and durability. The moving parts can be replaced very easily, thus reducing maintenance costs.
The NRG family includes a number of low-level units with a fall height less than 0.6m, which means the surfacing does not strictly require a test for impact absorbency and that the units can be installed on existing tarmac*. It is a great way to cut costs without compromising on play value.
The range is tried and tested in all areas of Europe from inner city to local countryside parks, and schools. A 25 year structural steel guarantee gives peace of mind that the units will stand the test of time.
*we recommend that a risk assessment is carried out to ensure the installation complies with current and proposed safety standards.
Use NRG's flexibility to adapt it to your brief and requirements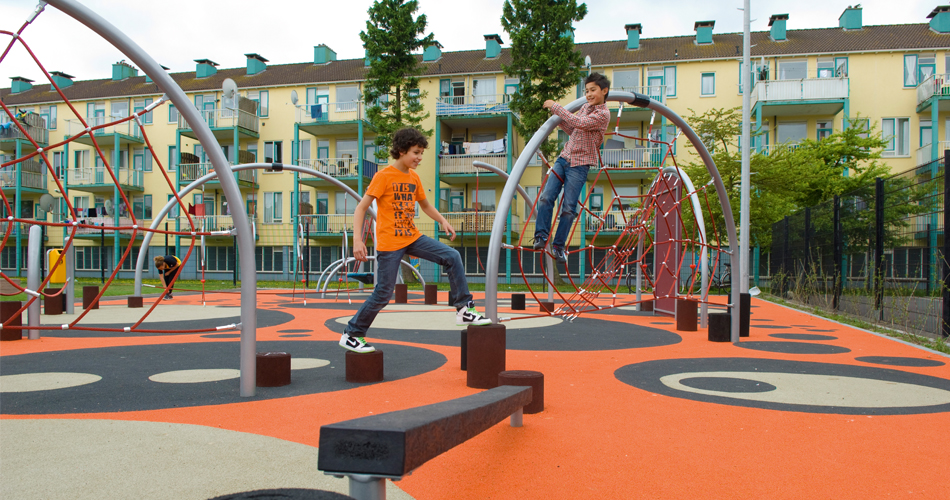 NRG is a modular system which comprise 24 individual components. The modules can be mixed and matched to create bespoke layouts, thus giving maximum flexibility when designing a play area. Whether you wish to recreate a circuit by positioning the units in a linear fashion or provide a space for social interaction with a circular trail, the options are endless. Some units can also be installed on mounds as part of a landscaped and multi-textured play scheme.