Fill your basket with products by clicking "Add to my collection" from any product page. This can be found either within the product options panel or below the product image. Collections can be saved, and stored, within your HAGS Connect account or create and print your own custom brochure, download the files you need in one go, or to request a quote.
The Spinmee inclusive roundabout
Boasting great user capacity, architectural curved lines and user-friendly design, the Spinmee roundabout has been designed and developed in consultation with experts in inclusive play for disabled children. It offers easy access for wheelchair users and aims to provide children of all abilities with stimulating play opportunities.
The Spinmee inclusive roundabout provides easy access for children of differing abilities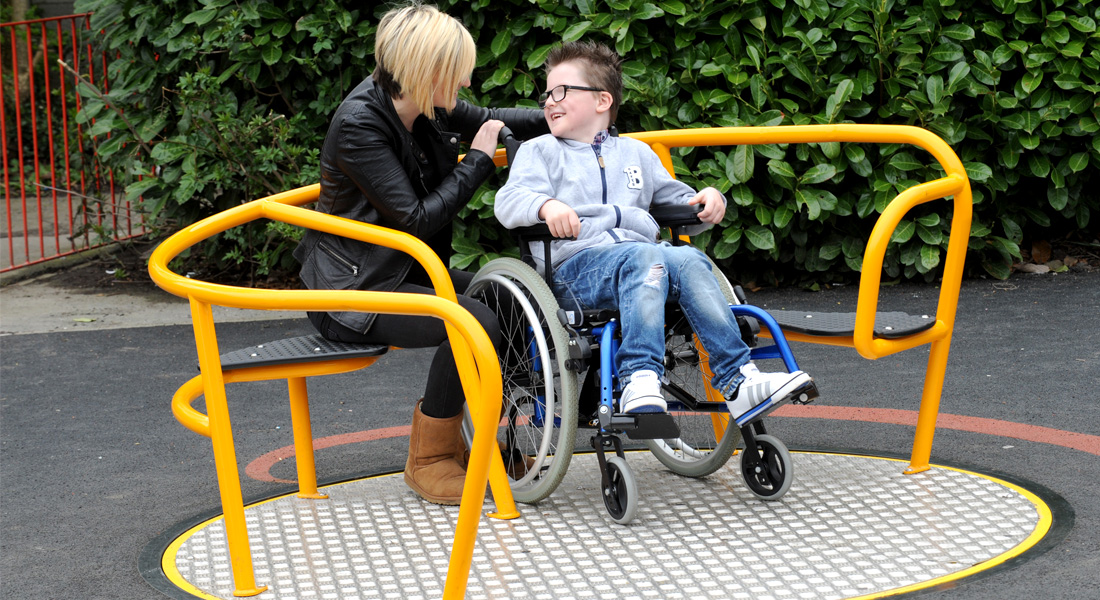 Suitable for different age groups, the Spinmee is an inviting meeting point which offers age-appropriate challenges for toddlers and older children alike. Whilst younger children can sit and enjoy the ride accompanied by their carer or parents, older or more confident children will stand on the platform and test their balance when the unit is at full speed. The handrail slopes from a high to low position to allow people of different heights to easily and comfortably grab a hold from inside or outside the rotating platform.
The Spinmee can also accommodate up to two wheelchairs and has built-in seating for people with physical impairments. As it doesn't look like specialised equipment, this roundabout won't segregate children with disabilities.
Encourages social interaction and helps young children develop communication skills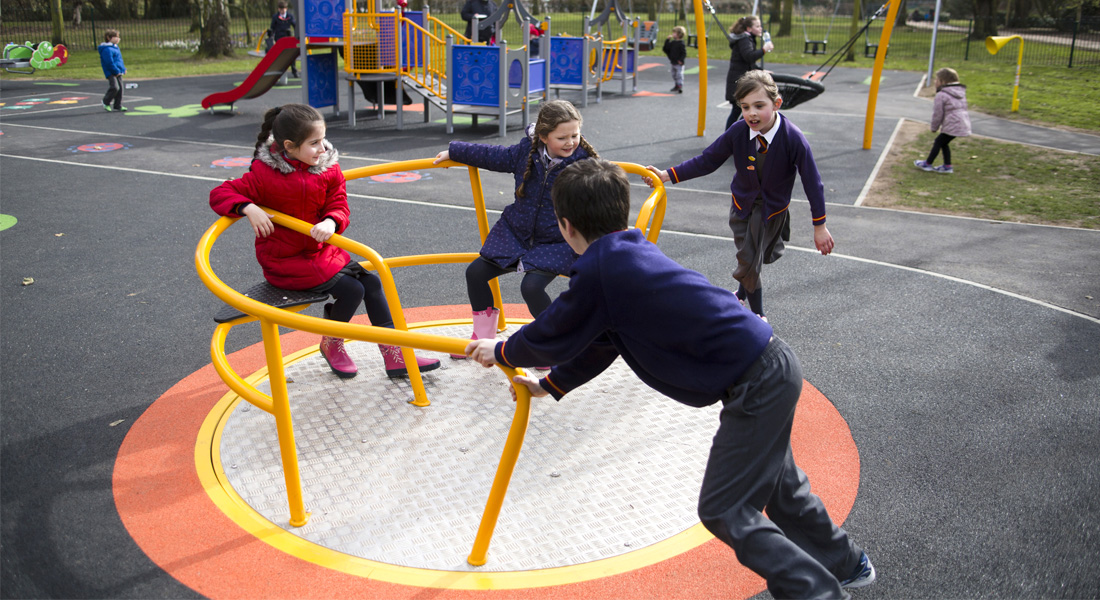 The Spinmee requires to be manoeuvred from the outside, thus encouraging collaboration and verbal communication. Toddlers cooperating with adults to move the roundabout also get to develop their speech and build confidence in a fun way.
Delivers an exciting and safe play experience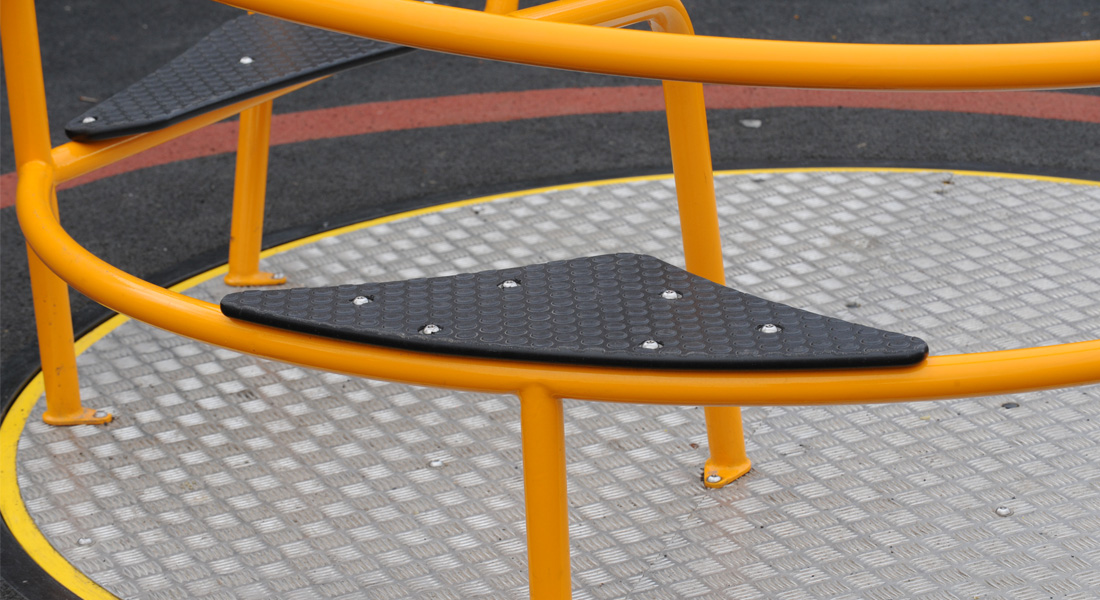 Built-in safety features such as an inherent speed restrictor, slip resistant textured seats and incorporated armrests for extra support ensure that players can enjoy the ride safely regardless of their level of ability. Its seamless base and slip resistant platform allow an easy transition for wheelchair and reduced mobility users and the visibility yellow edge highlights the rotating section – perfect for users with visual impairment.
The Spinmee inclusive roundabout is also certified to the European standards of EN1176, offering maximum piece of mind when buying the equipment.
Boasts outstanding durability and requires low maintenance
The Spinmee features anti-vandal fixings and its platform and sloped handrail are made of hard-wearing, durable structural grade steel with a powder coated finish, thus ensuring reduced maintenance for many years to come. We recommend that it is inspected every 3 months in average user sites to increase its lifespan.