Fill your basket with products by clicking "Add to my collection" from any product page. This can be found either within the product options panel or below the product image. Collections can be saved, and stored, within your HAGS Connect account or create and print your own custom brochure, download the files you need in one go, or to request a quote.
HandSAFE Sanitiser Dispenser
Our HandSAFE dispenser is a hands-free, outdoor hand sanitiser dispenser which provides a great solution for parks, playgrounds and outdoor areas.
Outdoor Hand Sanitiser Dispenser
We are keen to see the safe reopening of all outdoor recreational facilities, including playgrounds and fitness areas.
To help support this objective, HAGS is pleased to offer the HandSAFE dispenser, which is suitable for all commonly available liquids and gels.
Key features
Comes with pictorial, language-free signage
Foot operated
Outdoor specification
Social distancing sign
Easy to refill
Easy to install
Radiused edges
5L capacity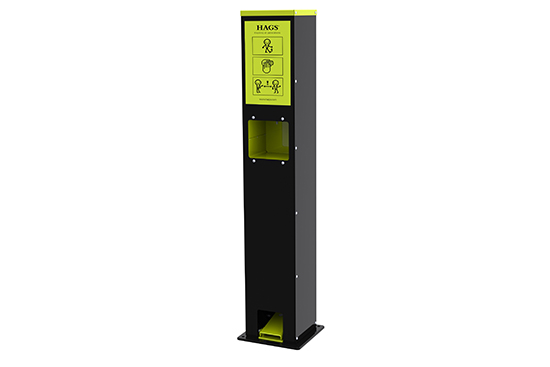 Additional information
We recommend the sanitiser dispenser is installed in a suitable position, close to the main entrance/exit of the facility, and away from the user activity areas.
Please note: Supplied fully assembled, for bolting to concrete base or steel mounting lug. (fixing bolts or lug not supplied with unit as standard)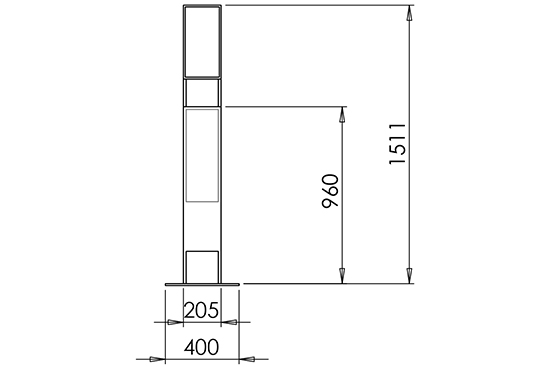 Side view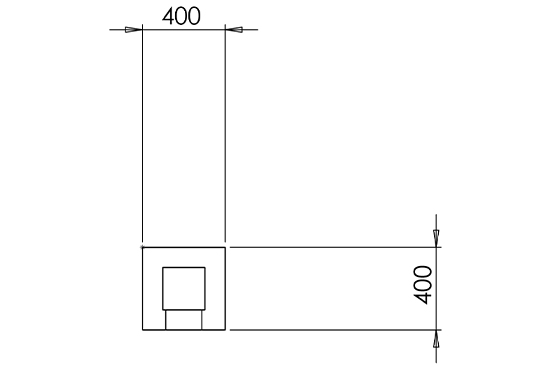 Plan view