Guide to outdoor seating for schools
Durable Outdoor Furniture for Schools - Enhance Learning and Play
Discover our wide selection of durable and modular Rosenlund outdoor furniture for schools! Our high-quality seating options are designed to withstand the rigors of school environments while providing comfortable and safe seating for students.
Our outdoor furniture is perfect for enhancing outdoor learning spaces, creating inviting seating areas for socialising, and promoting physical activity during breaktimes.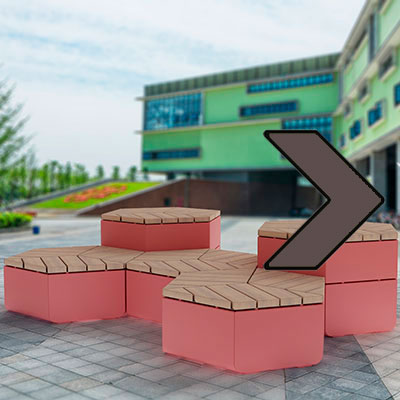 Make sure your outdoor grounds are beautiful and liveable with high-quality commercial outdoor furniture for schools from HAGS.
Outdoor seating in schools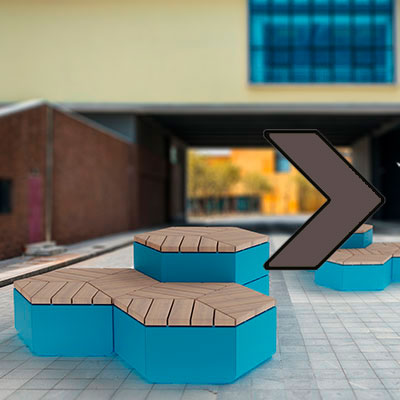 When you install our outdoor furniture around your school grounds, they will bring a wide range of benefits to both students, teaching staff and visitors.
Benefits of seating in schools
The perfect outdoor furniture area separates spaces, accommodates groups both large and small, and brings a beautiful blend of form and function to your school's outdoor areas.
Create outdoor seating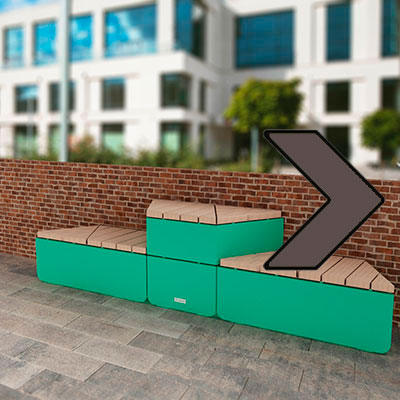 The Rosenlund furniture brings together aesthetically pleasing features with a beautiful colour palette, as well as providing all the functions that outdoor furniture has to offer.
Modular seating combinations
HAGS brings over 75 years of experience to the table to ensure you get outdoor furniture that is stylish, durable, and safe.
Why HAGS?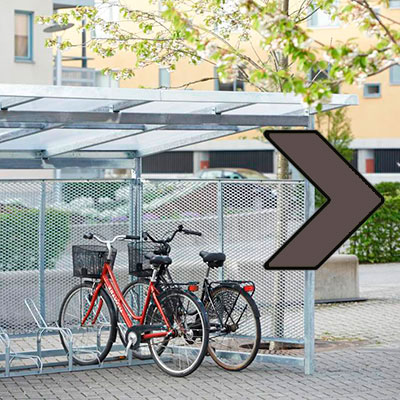 HAGS offer a broad range of bicycle stands which are designed for safe and practical bicycle parking.
Cycle racks and shelters
Error executing template "/Paragraph/VideoPanel-Vimeo.cshtml"
System.NullReferenceException: Object reference not set to an instance of an object.
   at Dynamicweb.Rendering.Template.RenderRazorTemplate()


---




Interested? Find out more today!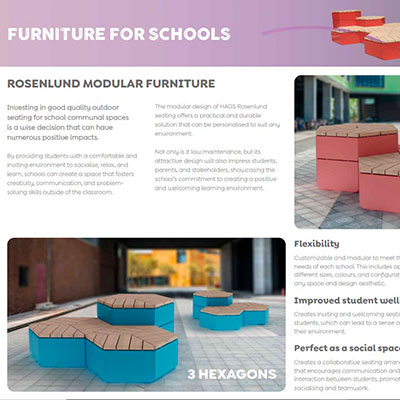 Browse our range by viewing or downloading our leaflet for Rosenlund outdoor furniture collection for schools.
View or download by clicking on the button below.
View Leaflet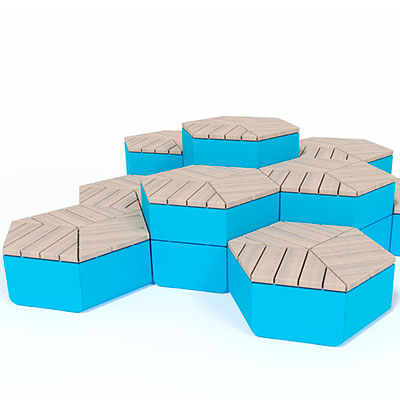 Start a conversation with us today on how we can help you develop your school communal spaces.
Contact Us