Fill your basket with products by clicking "Add to my collection" from any product page. This can be found either within the product options panel or below the product image. Collections can be saved, and stored, within your HAGS Connect account or create and print your own custom brochure, download the files you need in one go, or to request a quote.
Playground Equipment
Designed to offer a stimulating play experience to young and older children alike. Our huge range of outdoor playground equipment gives specifiers maximum flexibility when planning for a play area, whether they need a classic steel swing, an inclusive roundabout or an entirely bespoke timber multi-play structure.
Learn more about our exclusive commercial playground equipment, or find out how to design and build your own playground in our Creating an Outdoor Space section.
MultiPlay Systems
A MultiPlay Structure can be the centre piece of your playground, providing opportunities for climbing, sliding, imaginitive play and more besides. Most of our ranges are based around modular principles, which means whatever your requirements we can build a structure to match.
Our Exclusive UniPlay range is the most versatile option, offering everything from pirate ship play structures to the very tallest towers, in a whole range of materials. Find out how to design your own UniPlay Structure or browse through our standard options.
For those seeking something unique, explore our PlayCubes range. PlayCubes have a unique and striking architecture that everyone recognises. They are inviting and will encourage children to come and explore and learn about them. We've combined the freeform play provided by the PlayCubes with new connections, entrances and exits to create maximum play value with one, two or three cubes.
Traditional Playground Equipment
Our traditional Playground Equipment is designed to stand alone, whether you are creating a small playground or want to compliment a larger park with swings, slides, roundabouts or even zip lines.
Playground Inspiration
Does your playground need to stand out from the crowd? Some of our best selling and most unique play experiences defy traditional standards. Our Dynamic Playground Equipment causes queues to form, as kids clamber to enjoy swings and see-saws that spin and rock in all directions.
When you want your playground to fit in, our themed range will thrill your little pirates in any nautical location, or maybe children will want to be king of the castle!
New Dennis Inclusive Seesaw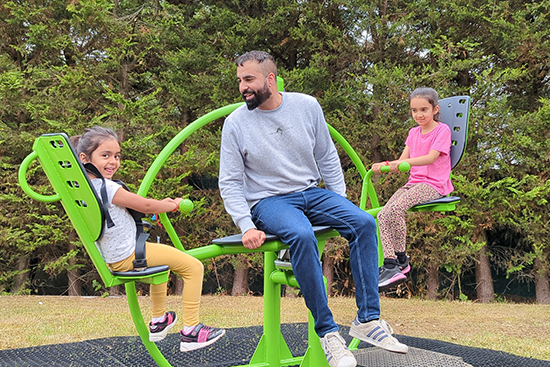 This attractive inclusive seesaw suits any playground setting and is perfect for children and all abilities.
Find out more information about our brand new and fully inclusive and accessible Dennis Seesaw.
New PlayCube Combinations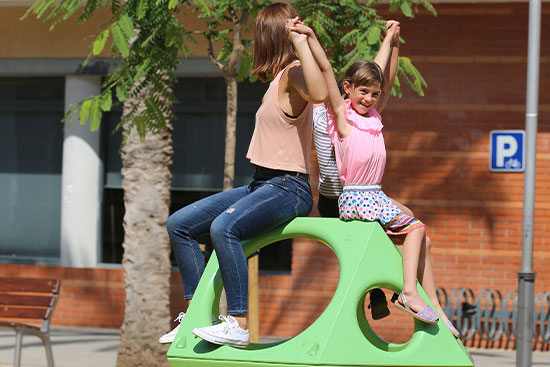 Discover the new modular playground that offers children hours of unstructured play.
Our combinations are designed to be as inclusive as possible, providing all children with the opportunity to play.
Welcome to a new world of play!