Fill your basket with products by clicking "Add to my collection" from any product page. This can be found either within the product options panel or below the product image. Collections can be saved, and stored, within your HAGS Connect account or create and print your own custom brochure, download the files you need in one go, or to request a quote.
Dennis Inclusive Seesaw
This attractive inclusive seesaw looks right at home in any playground setting and is perfect for children and all abilities. Unlike other inclusive seesaws, this is not just for wheelchair users – everyone can have fun together.
The design has many accessibility features, including an adapted seat positioned at wheelchair height that gives users the space they need to move into it from a seated position.
Sculpted for comfort
The supportive backrest is sculpted for comfort, and as an option if required, a five-point harness keeps the user safe and secure.
Meanwhile, handles on the backrest allow parents or carers to operate the seesaw if required. There is also a handle in front of the seat for users to hold for extra support.
Clever design
The clever design allows for up to three users at once. Children can sit on either side of the seesaw, with one in the middle. They can then move the structure in various ways.
The child in the middle can stand up and hold on to the arched central handrail and sway side to side to create momentum. Alternatively, the children in the seats can use their legs to move the seesaw or use the central handrail if they have limited strength in their legs.
Designed for inclusion
The product development process was supported by several industry experts from within the specialisms of Child Development, Inclusive Design and Education as well as our team of design engineers. The product is fully TUV certified and has been tried by a wide variety of users during multiple in-field play tests.
The Dennis Inclusive Seesaw offers an alternative to the classic seesaw shape with clever features that appeal to all children. This inclusive playground classic comes in red, yellow, green, or grey, but bespoke colours are available on request. Anchor it in or above ground, depending on your current playground layout
Development process - Idea to Reality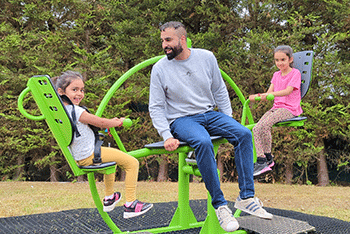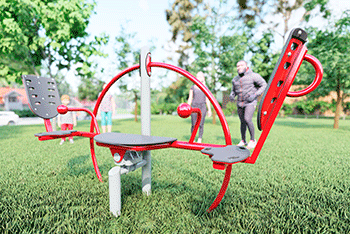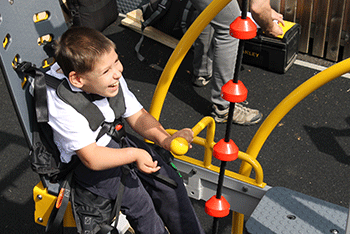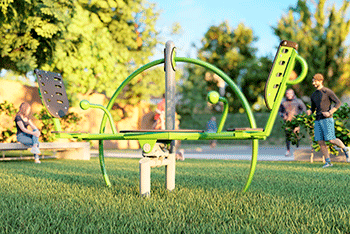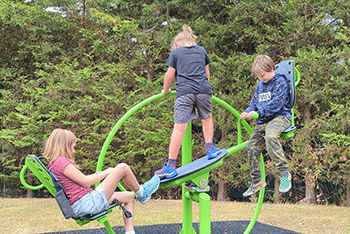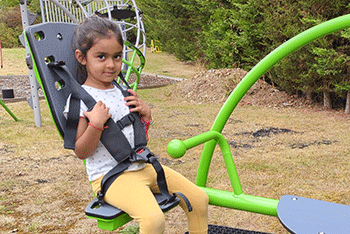 Want to find out more information?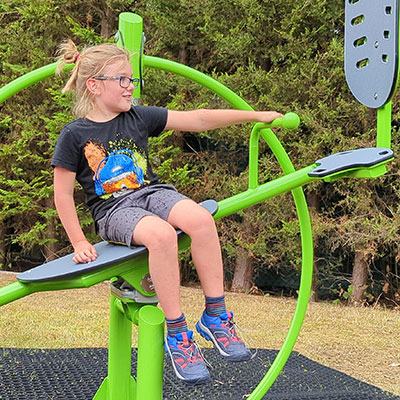 Contact us today if you would like to find out more about this incredible Inclusive product. Our dedicated team of experts are here to help.
Contact Us