Fill your basket with products by clicking "Add to my collection" from any product page. This can be found either within the product options panel or below the product image. Collections can be saved, and stored, within your HAGS Connect account or create and print your own custom brochure, download the files you need in one go, or to request a quote.

Meet the HAGS Slackline range!
Whether you are young or old, you will naturally be drawn to the Slackline to test your balance and skill as you try and traverse from one platform to the next without falling off. This modular product will guarantee to attract a lot of attention from adventure seekers!

Connect up to three ropes off a single platform to create a trail course with different stages of ability. Ropes are available in different lengths and colours; 2m, 3m or 4m in green, red or black, or add a Jungle rope as an alternative option.
Slackline Platform

The cornerstones of the slackline range, connect up to three ropes to each platform! Made of durable, robust Polyurethane (PUR), with a cast-in-place foundation, these platforms will stand the test of time!
Jungle Rope

Can you hear the rumble in the jungle? The Jungle rope is made of thick marine rope, an extremely pressure resistant material which makes it an effective impact absorber. Designed to withstand the toughest conditions and can hold the weight of a elephant!
Available sizes and colours
The triple Slackline ropes come in 3 sizes and 3 colours to enhance desired combinations.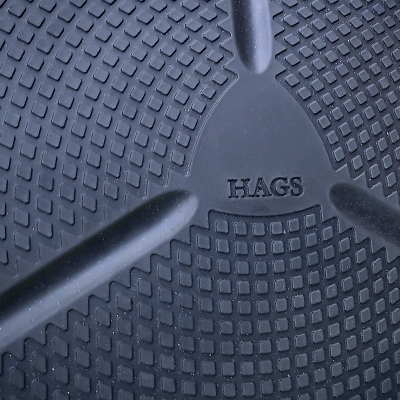 Rubber Platforms
The moulded rubber platform made with Polyurethane (PUR) offers a robust, safe, and secure space for mastering balance!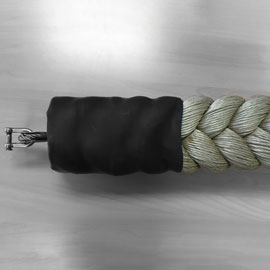 Braided PP Rope
The jungle rope is made of 140mm braided PP rope fibres. The steel wire core is designed to withstand the toughest conditions. Abrasion resistant and extremely resilient.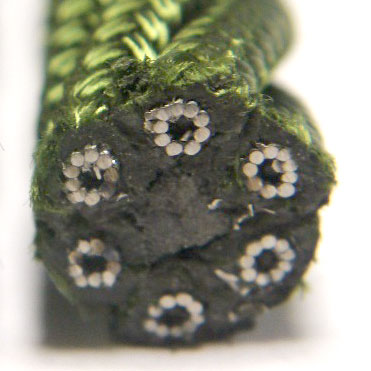 Steel reinforced Ropes
The 50mm slackline rope is the combination of three 16mm braided nylon steel reinforced ropes using aluminium connectors.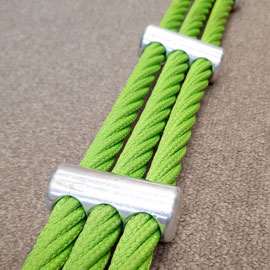 Strong, durable Connectors
Strong durable aluminium connectors which are corrosion resistant and long lasting.
Error executing template "/Paragraph/VideoPanel-Vimeo.cshtml"
System.NullReferenceException: Object reference not set to an instance of an object.
   at Dynamicweb.Rendering.Template.RenderRazorTemplate()


---




Do you dare to conquer the Challenge of Balance? Find out more about this new range today!