Fill your basket with products by clicking "Add to my collection" from any product page. This can be found either within the product options panel or below the product image. Collections can be saved, and stored, within your HAGS Connect account or create and print your own custom brochure, download the files you need in one go, or to request a quote.
Ball Sports
Our multi-sport plans encourage physical exercise, health and well-being. The arenas offer a surface where children, young people and adults can gather and train. Our equipment is robust, vandal-proof and certified according to SS-EN 15312. All panels have been designed to withstand repeated impacts, reduce the noise from bouncing balls and ensure that the balls stay within the area.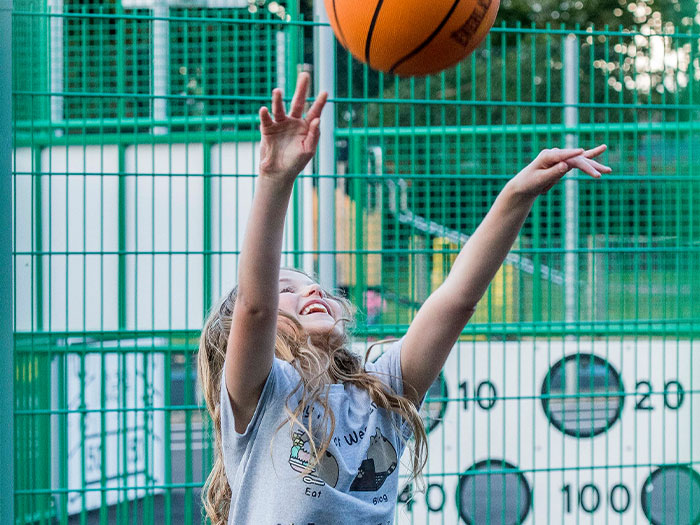 ARENA multisport courts - find out why our MUGAs are inclusive, durable and flexible
Our ARENA range of multisport courts provides the opportunity for healthy living and encourages a sense of ownership within the community.
To ensure the needs of all users are met, we consider a range of features including access, surfacing, and the durability of materials, among others.
We have crafted this guide to explain the inclusive features of our Arena range and how easily the pitch can be tailored to your needs.