Fill your basket with products by clicking "Add to my collection" from any product page. This can be found either within the product options panel or below the product image. Collections can be saved, and stored, within your HAGS Connect account or create and print your own custom brochure, download the files you need in one go, or to request a quote.
Multi-Use Games Areas
ARENA is our expertly designed multi-use games area, providing people with an exciting and professional space to play a number of games. Here we explain what ARENA is, show you our standard configurations and explain how easy it is to create a bespoke multi-sport court to suit your requirements.
Design your own ARENA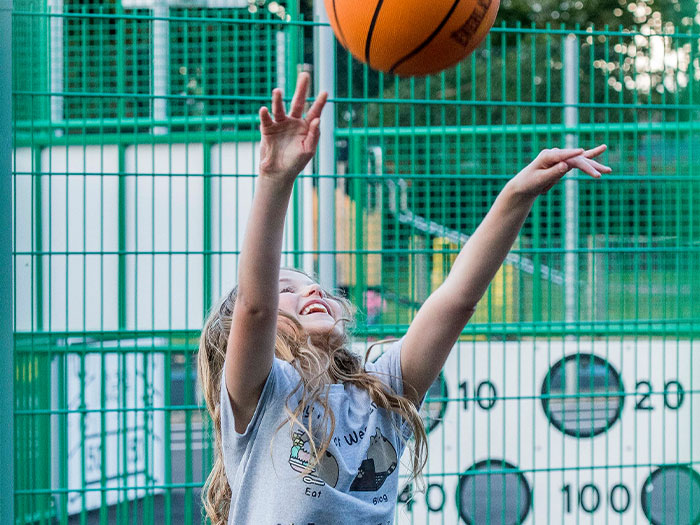 What is ARENA
ARENA is our expertly designed multi-use games area (MUGA) with a stadium like feel, providing people with an exciting and professional space where a number of games can be played, including football, basketball, hockey, tennis and volleyball.​
We have several standard ARENA configurations, however as our MUGA is a modular system, we can design it to suit your budget and recreational space. For peace of mind our ARENAs are TUV certified to EN 15312 (Excluding ARENA Lite side panels).
Go custom, go HAGS
You can customise your multi-use games area by choosing:
between ARENA or ARENA Lite
a colour from our standard range
your fence height (between 1m to 4m)
the goal ends you prefer ​
target / skills panels for additional game opportunities​
between curved or 90° corners​​
your entrance gate (including special access gate)
Why ARENA
Our MUGAs are user friendly and offer everyone of all ages and varying physical ability the opportunity to exercise and build up strength, stamina and coordination. ​
The addition of seats, shelters and integrated safety features are just some of the reasons why our systems have proven to be so popular with users and an ideal solution for both schools and parks. ​
Benefits of ARENA:​
Noise reduction panels ​
Easy to maintain
Robust​
Rapid installation​
​TUV Certified to EN 15312 (Excluding ARENA Lite side panels)
A controlled environment to play different sports
Suitable for all ages and abilities​
Encourages team work and an active lifestyle​
Available in a range of colours​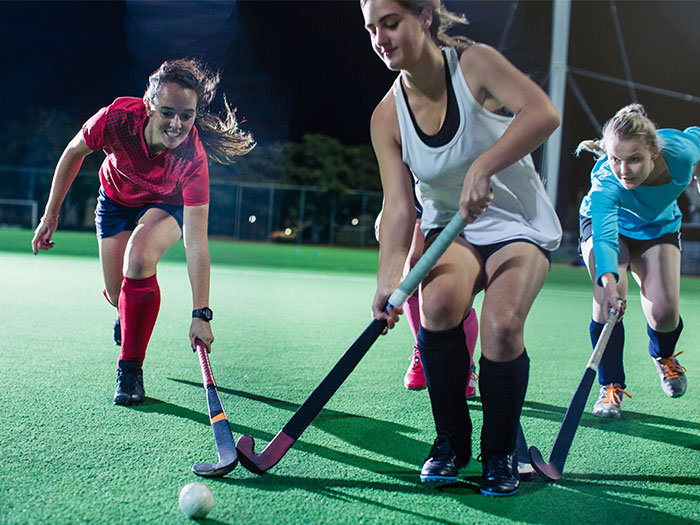 History of ARENA
Since the first HAGS ARENA was introduced over 20 years ago, it's still as popular today as it was then. With its iconic features and design enhancements changing over time, ARENA is still the brand leading the way in multi-use games areas whilst complying to the highest safety standards.
SMP launched ARENA into their Sports and Fitness range with 5 goal ends and 2 complete ARENA systems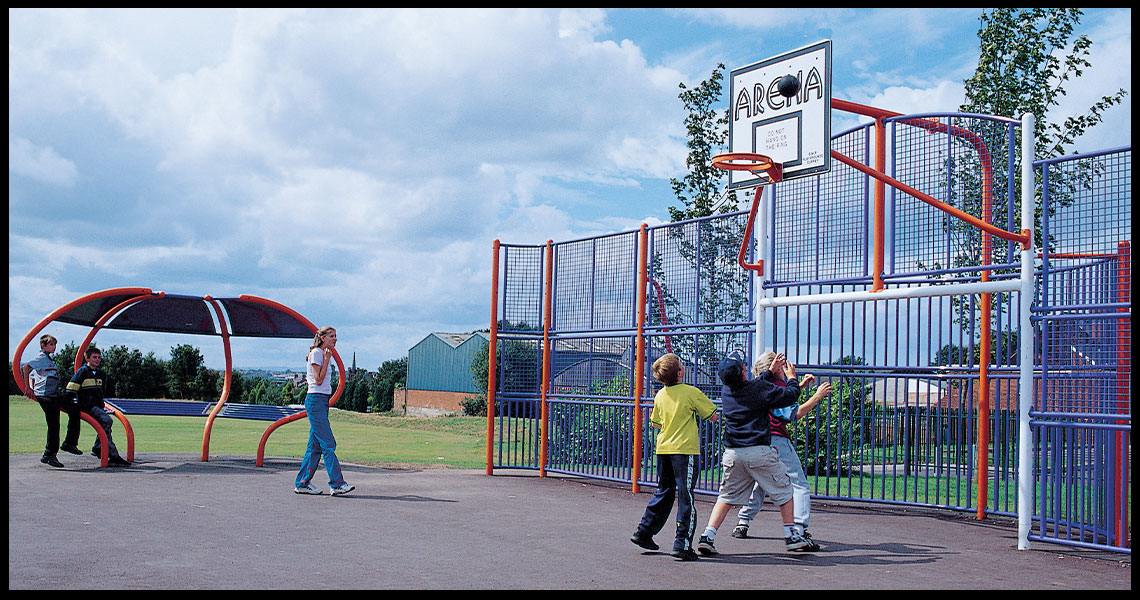 A total redesign of ARENA systems took place to improve the product for both user and buyer, changes included:
Gradient adjustment,1-4m high side wall options added, Noise reduction, Accessories expanded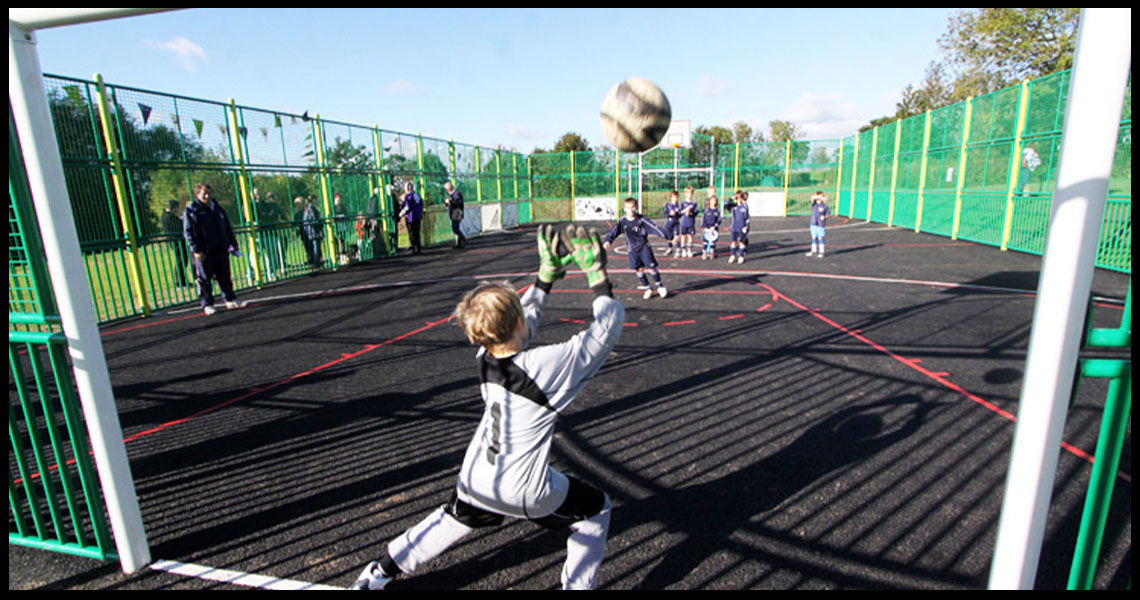 ARENA LITE introduced into the range, offering customers alternative side walls to suit all budgets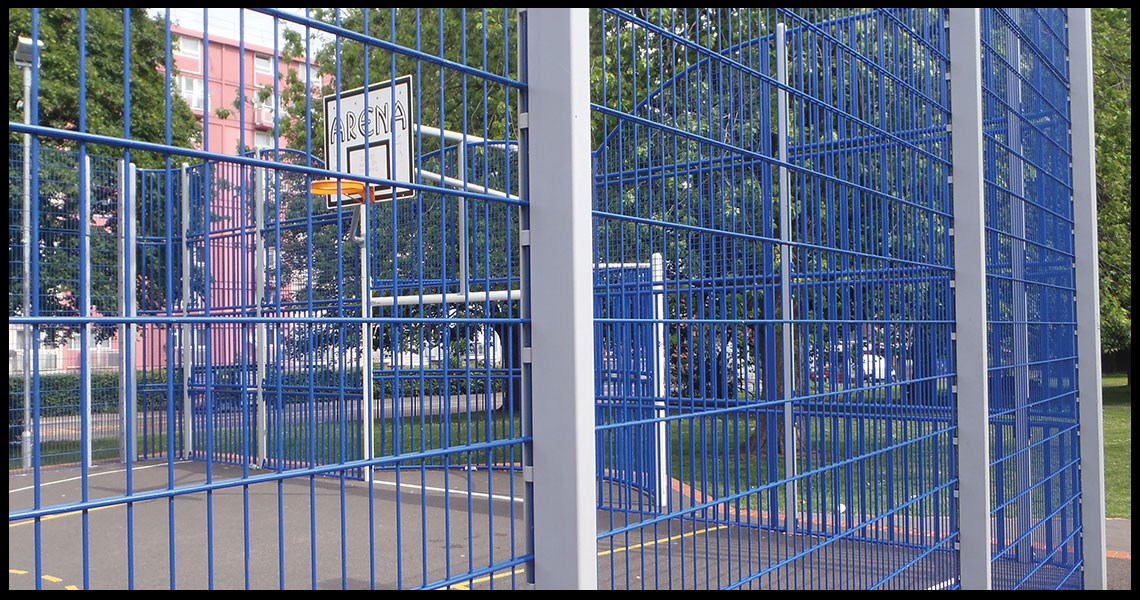 We continue to be a market leader in innovation and recreational sports facilities.
Our portfolio of ARENA systems, goal ends & accessories continues to grow...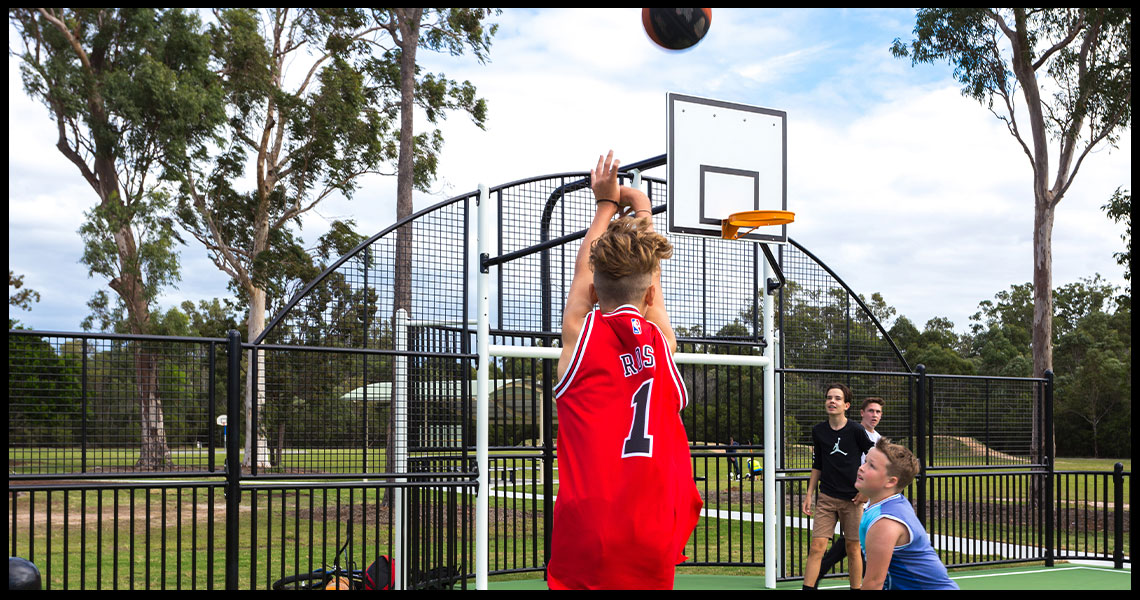 Inclusive Features
Our MUGAs provide a great space for people of all ages and abilities to play a variety of games such as basketball, football, tag, etc. This provides opportunities for everyone to join in games while building endurance, increasing muscle tone and mastering dynamic balance. ​
Our MUGAs offer plenty of inclusive features such as: ​
Wide entrances to allow easy access for all with 1.2m wide opening​
Vehicle access gates are available to allow emergency services or council vehicles into the area when required​
Flush transitions between the surfaces so that people using mobility aids can move freely​
HandiSport, The French Federation for Inclusive Sport:
"The uniform surface and large entrances make these facilities suitable for people with reduced mobility. On the other hand, the coating may include custom-made patterns and colours allowing easier navigation of the space for people with visual impairments.

Skill boards can also be added to the terrain structure - these incorporate etched patterns that are recognisable by touch and placed at different heights. They encourage targeted shooting for different levels of skill and provide additional tactile and visual stimulation."

ARENA Specifications
Build Specification
All ARENA components are manufactured specifically and solely for HAGS.
Safety is a key factor. ARENA is designed to discourage climbing and only round section steel is used. All ARENA posts are manufactured from structural grade steel.
Each post is finished with a smooth, fully welded, steel dome top, for durability and safety. All fixings are stainless steel and have tamper resistant 'torx' heads.
Panels
ARENA's special panel positioning system allows for height adjustments to be made to side panels that can accommodate a maximum fall of 1:40.
Mesh panels are fabricated from 6mm diameter solid steel wire. This is fully welded at every cross point and is guaranteed for 5 years.
All ARENA panels have undergone repeated impact testing in excess of 1000 cycles.
Colour Coating
HAGS' colour coating finish is guaranteed for 5 years.
All ARENA components go through a Duplex Process. A base coat of PZ790 Zinc rich primer is applied, followed by a highly durable top coat of coloured polyester powder. A further Zinc spray can be applied in coastal and highly corrosive environments.
The resulting finish has gone through a vigorous test and ensures the product has excellent corrosion resistance, even in coastal and equatorial climates.
Noise Reduction
HAGS ARENA panels reduce the rebound noise level. As they are made of structural steel construction, vibration and reverberation are significantly reduced.
All panels are bolted to the structural steel posts, using heavy duty stainless steel bolts to ensure a totally rigid connection.
In addition to this, ARENA boasts a unique isolating spacer to further dampen the noise

Introducing ARENA - The Multi-Use Games Area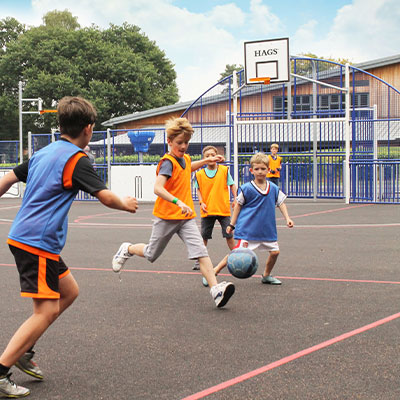 ARENA Multisports and ARENA Lites can be customised to your requirements.
Take a look at how you can create your own bespoke multi-sports games area.
How to customise Arena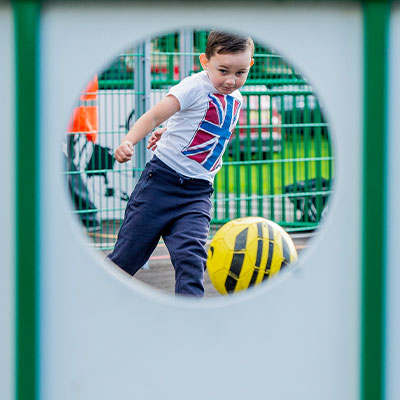 The HAGS Multi-Use Games Area system is one of a few that are certified to EN 15312 (the European standard for MUGAs).​ This means that our systems have passed the rigorous tests for structural integrity of all parts, and repeated impact tests on the panels.
Arena Warranties
Contact Us
If you have questions or would like to know something about our products, you can contact us by phone, fax, email or directly on our website. If you do not know who at HAGS you should talk to, or if you would like to come in contact with a specific person at HAGS, you are welcome to call our switchboard to get connected to the right person.