Fill your basket with products by clicking "Add to my collection" from any product page. This can be found either within the product options panel or below the product image. Collections can be saved, and stored, within your HAGS Connect account or create and print your own custom brochure, download the files you need in one go, or to request a quote.
ROX Climbing Structures
Our range of multi-functional life-like rock structures are eye-catching and inviting. Climb high and reach your potential with ROX!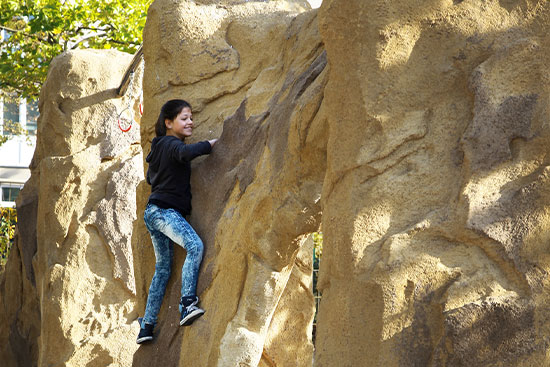 What are ROX Climbing Structures?
We have partnered with the experts at X-Move to bring you the best climbing structures on the market. ROX is a range of multi-functional life-like rock structures that have been specifically designed for climbing.
They have a natural look and feel with a relatively rough finish

They are low maintenance

Individually hand-designed by concrete sculptors

Conforms to EN 1176 for playground equipment and EN 12572 for artificial climbing facilities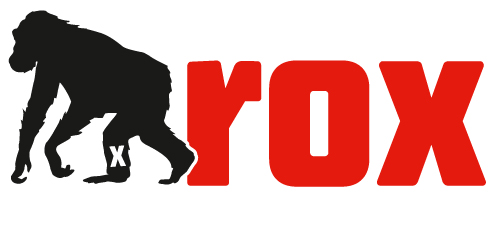 The ROX product range
To introduce our fantastic climbing range, we have split the ROX products into 3 main categories: Wall & Boulder Combinations, Castles and Polygonal Structures.
We understand that each location will have different demands. The products can be:
Individually provided with different surface textures. These come in Limestone, Anthracite, Red-Brown and Sandstone-Yellow.
Fitted with handles to become more inclusive and assist beginners and children. These can also be coloured to provide clear routes and indicate levels of difficulty for each path to the top.
Fitted with other accessories such as connection bars and ropes to enhance the play values.
| | | | |
| --- | --- | --- | --- |
| | | | |
| Limestone | Anthracite | Red-Brown | Sandstone-Yellow |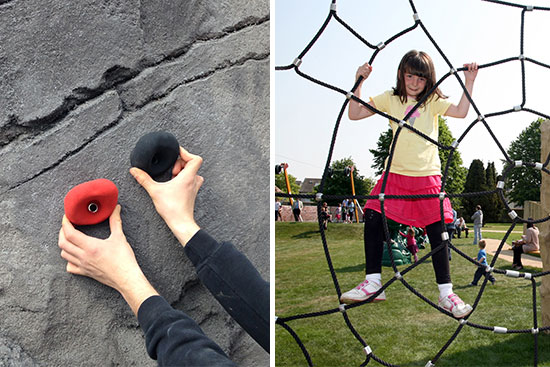 Wall & Boulder Combinations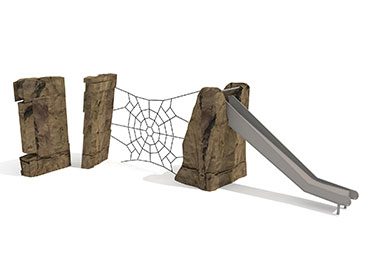 The designed concrete is solid coloured and the connecting anchors (e.g. for ropes and nets) are installed individually which allows for countless arrangement and design options.
In here you will find a selection of standard climbing combinations. Colour concepts and surface designs can be tailored to specific framework conditions.
Castles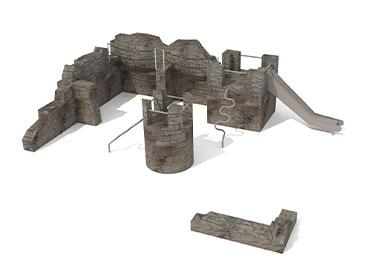 Let's get creative and have a castle themed design! Provides incentives for climbing, catching and hiding, and immersing yourself in a fantasy world.
The climbable surface promotes movement sequences that are particularly interesting and challenging for older children. Complementary rope, mesh and balancing elements increase versatility and add to the excitement.
Polygonal Structures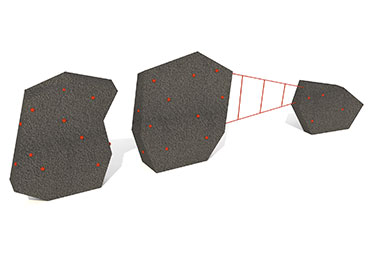 Go for a modern architecture by styling your open space with irregular polygonal structures.
These are a popular stylistic choice when it comes to having a modern architecture in urban areas. The Polygonal sculptural design not only provides style and aesthetics, but it also provides the same play values as the whole of the ROX range.
What are the benefits of rock climbing?
Did you know?
A few interesting facts about rock climbing:
Rock climbing can burn between 500 and 900 calories per hour.
Rock climbing is an ancient practice with records dating back to 200 BC.
Many famous rock climbers have learned their skills on artificial climbing walls.
Rock climbing provides you with a complete mental and physical boost and it's a great way to stay active for both adults and children. It pushes you to your limits and gives you a huge sense of accomplishment.
Here we break it down in how rock climbing can help with your physical, cognitive and social-emotional development:
1. Physical development
Rock climbing is a great exercise that engages muscles from all over your body, giving you a full body workout. It helps to increase cardiovascular fitness, as well as enhance flexibility, coordination, motor planning and body awareness.
2. Cognitive development
Climbing helps keep our minds active as it provides opportunities to learn and develop. It helps enhance problem solving and decision-making skills, as well as increase focus and concentration.
3. Social-emotional development
Climbing can assist with positive risk taking, increase self-confidence, manage stress, and enhance patience and perseverance. It can also help in team building and improving leadership skills.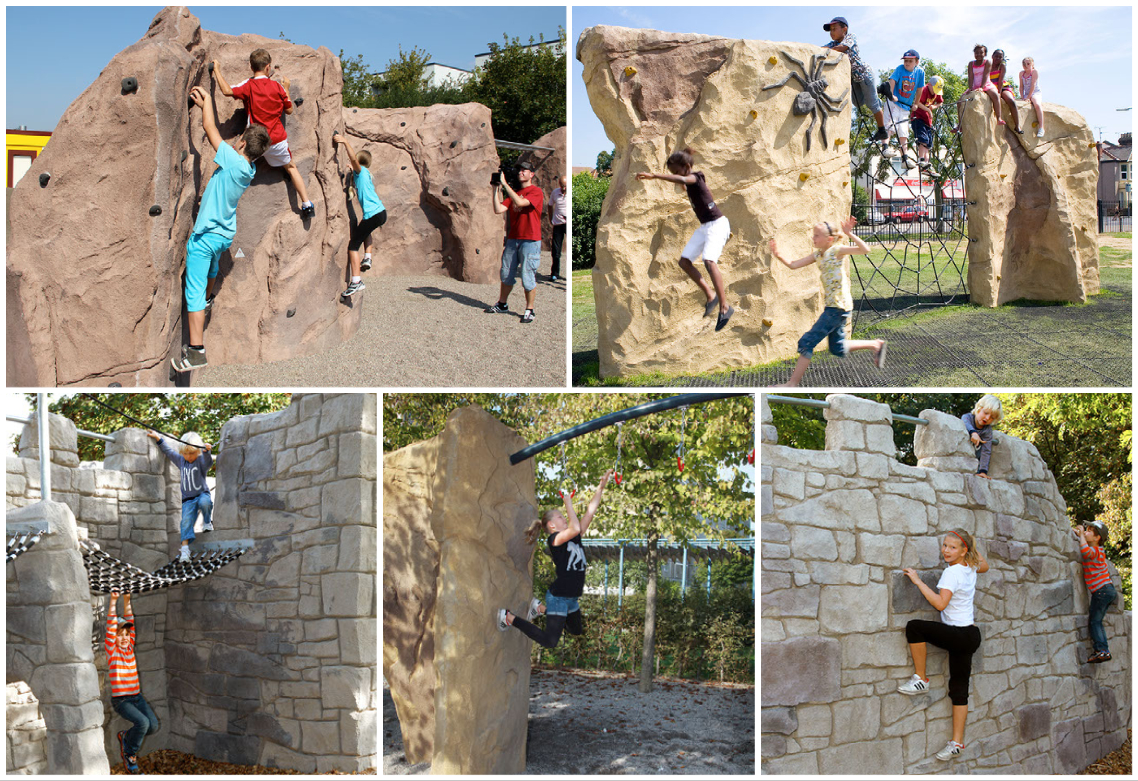 Climbing should be for everyone
Beginners to experts
Both beginners and experts can use our equipment to practice, learn and further enhance their skills.
Beginners: the hand and footholds will provide extra confidence and assist with balance.
Experienced/ confident climbers: the hand-crafted rock finish allows them to progress their skills.
Rock climbing can also be great fun for people with physical and/or cognitive limitations.
Our ROX structures have been designed for everyone, they can help people with:
Sensory disabilities: Touch and visual attention is further helped by the introduction of ROX wall fixings and additional components.
Physical disabilities: ROX climbing structures provide multiple ways to learn and play through a varied range of movement.
Social/Communicative disabilities: Many challenges can involve interaction where activities are led by instructions which helps build on communication skills.
Cognitive disabilities: climbing is a great way to enhance decision making processes which is important as it engages the brain.
ROX Case Study: Frankfurt, Germany
In Frankfurt, a climbing play facility was built on approx. 200m².
There are various sized rocks which are all linked by different play elements, such as a slide, nets and a suspension bridge. This results in a combination that is interesting for children as well as for adolescents.
There is an adjacent fitness course which further completes this recreational area, making it a great sport and fitness facility for young and old.