Fill your basket with products by clicking "Add to my collection" from any product page. This can be found either within the product options panel or below the product image. Collections can be saved, and stored, within your HAGS Connect account or create and print your own custom brochure, download the files you need in one go, or to request a quote.
A true classic
Back in 1992 we launched UniMini for younger children. A complete modular play system that you can customise and build the play structure that fits right at home in your park or residential area.
With 30 years of joy, curiosity and play we thought it was time to give the UniMini play system a new look. To keep inspiring children, we have designed new fun components and units with inclusivity in mind that adds more play value for everyone - no matter the abilities!
With new roofs and floors, you can easily add completely new and exciting shapes to a unit. Some of the components are miniatures of components that we have in our play system for older children - adding challenge and excitement.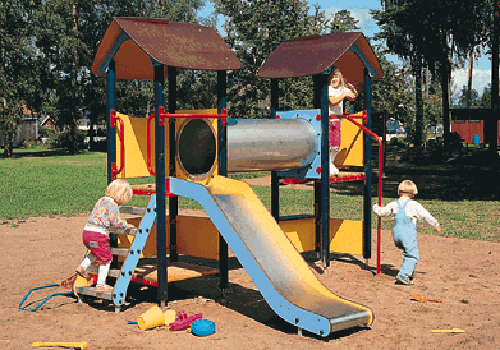 From idea to reality
We wanted to give more children between the ages of 2-5 the opportunity to play together on their own terms. Everything from horizontal nets where they can relax or crawl around in, to wobble bridges and wobble climbs where they can challenge themselves both in terms of height and balance. The new game panels invite the children to play together, giving the younger ones a chance to explore and build on their motor skills, as well as collect new experiences.
To ensure that our products include the kind of play experience that children want, we playtest all of our play equipment. It's an opportunity not just for us, but for children to come and try new ways of playing in a safe environment. The games have been installed at a preschool in Gothenburg, Sweden, where they were very popular. We also organized a session for a local preschool in Aneby, Sweden, to test a bigger unit that we installed at HAGS.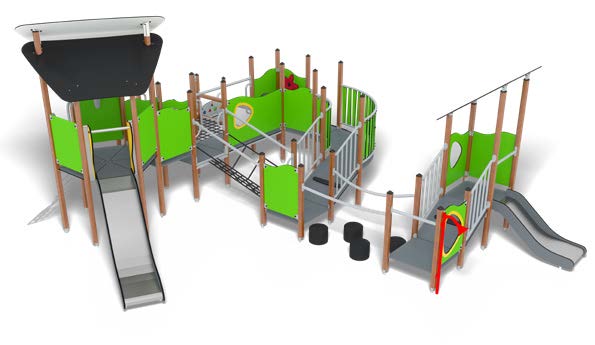 Vättern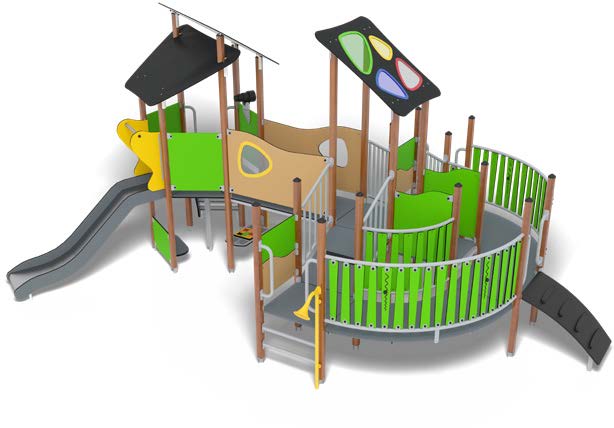 Storavan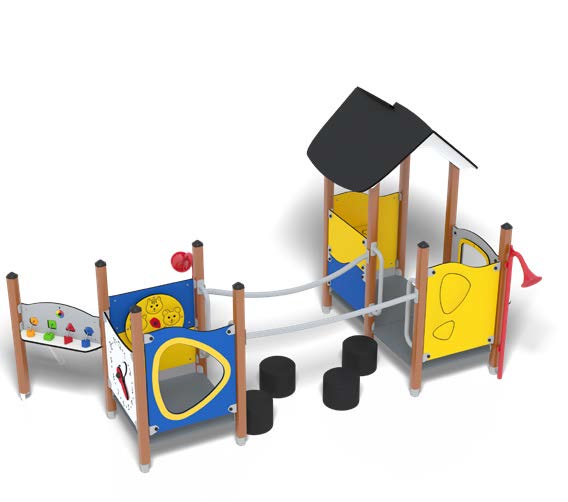 Boren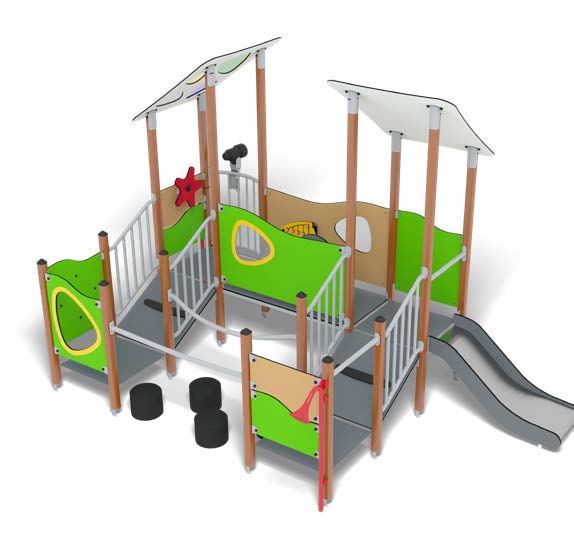 Hornavan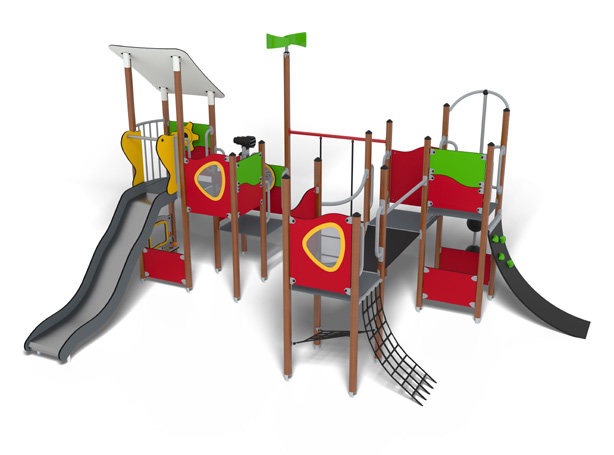 Runn

New shapes
Want to make your unit more interesting by using different shapes? The new UniMini components have got you covered. We have created components that will give the playground a more unique look using floors, roofs & panels. Examples of this is the Triangle deck, Curved bridge, Hexagon roof and Sail roof.

Colour options
The new UniMini range comes in a variety of colours, now including blue and yellow. This allows for complementary mixing of panels and enhancing themes like sea & landscapes. We offer our new units in one single colour (Vättern), harmonical colours (Storavan & Hornavan) and energetic colours (Boren & Runn).

New interactive components
To increase joy for children we incorporated new interactive components that gives a wider user range. Examples of this is new game panels & play tables, windows, peekaboo & crawl through holes along with more challenging play functions for those who are ready for more excitement like wobble bridge & wobbly climb. This challenges both visual and motor skills.

Unlimited opportunities
With 30 years under it's belt you can most certainly call the UniMini play system a true classic. Through its unlimited opportunities for creative design, it can be updated and renewed over time. New ideas, new materials and new requirements can easily be added to the flexible base concept. We also created the possibility to replace panels, posts and other components from the very beginning. Something that will be really good for both the environment and the wallet.
The new UniMini range is developed in a way so that it is compatible with the rest of the UniMini range. This means that you can swap out panels, roofs and components to your unit that you already have installed. Or to extend it further!