Fill your basket with products by clicking "Add to my collection" from any product page. This can be found either within the product options panel or below the product image. Collections can be saved, and stored, within your HAGS Connect account or create and print your own custom brochure, download the files you need in one go, or to request a quote.
HAGS began production in 1948
In 1948, HAGS was founded in a small industrial premises in Aneby by Messrs. Hultgren, Andersson, and Gustavsson; hence, the name HAGS. After a year or so, Rune Gustavsson took over running the company alone when the partners were bought out. From the start, production was focused on products intended for the manufacturing industry, such as pallet jacks for manual use, smaller transport carts, whip racks, and conveyor belts for dairies, among others. Soon afterward, the range was expanded with products for the outdoor environment, such as bike racks, trash cans, park furniture, and whip racks, which still constitute a large part of HAGS' sales in Sweden today.
Today, HAGS is a global supplier that offers products for play, sports & fitness, parks & urban environments, as well as marine & piers, in more than 60 markets. With many years of experience and collaborations, HAGS play equipment has become a bestseller all over the world - we take play seriously. HAGS products bring a lot of joy - but we certainly do not see our business as a game. Rather, it is like a science.
The story surrounding our products is always based on the joy and community they create, but for almost 75 years we have also been able to state that play and learning go hand in hand. Which means that the products also function as almost unbeatable educational tools. At its core, there is always a focus on technical advantages, safety, high quality and unique design. All materials are chosen with great care, while the manufacturing process is carefully thought out. Everything from a clear and purposeful sustainability perspective. A good example of this is the UniPlay system, which was developed in the 1980s in solid materials such as recyclable pine and durable steel.
It's about longevity - HAGS has given children, young people and adults all over the world the opportunity for play, activity and joy since 1948. We promise we will continue…
HAGS acquires SMC
Over the years, there have been numerous interested parties to purchase HAGS, and in the mid-1980s, the Hexagon Group expressed an interest in acquiring HAGS. The Hexagon Group already had SCM Cykelfabrik in Motala in its portfolio. Dialogue between the two companies resulted in HAGS acquiring all of SCM Motala's shares, which enabled them to integrate more play systems into their portfolio, such as UniPlay, Stugby, Stor Poly Play, Lill-Poly Play, Östergyllen, and Blåklint. After this acquisition, which resulted in a larger selection of outdoor play products, HAGS began to do an age analysis to be able to focus on play and development for children of different age groups. Play equipment intended for younger children up to 6 years old and play equipment intended for older children up to 12 (or 14) years old were simply divided. Lill-Poly Play, Blåklint, and to some extent, Stugby, were intended for the younger age category. UniPlay, Östergyllen, and Stor Poly Play were for older children.
The development of play
In post-war Sweden, the economy was growing like never before and the demand for Swedish goods was exceptionally high. In the late 1950s, in order to address the issue of inadequate sanitary conditions in which many families, particularly those in cities, were living, large children's camps held discussions which led to the decision to construct a million new homes for families in Sweden (The Million Programme). Consequently, there was a need to create good outdoor environments with elements of play and recreation. As early as the 1950s, HAGS had been asked whether they could produce swings and slides. Manufacturer Rune Gustavsson quickly recognized this opportunity and realised that it could be a great complement to the products already available. No one would have predicted that this would become such a major part of manufacturing in the 1960s and 70s. Initially, all play functions were produced as stand-alone items, such as swings, smaller climbing games, see-saw games, carousels, slides, and slide towers.

UniPlay system for older children
The UniPlay system has been on the market for more than 30 years. The UniPlay systems are flexible and can be built and adapted according to customers' wishes regarding colours, shapes, sizes, and possible themes. During the mid-80s, large facilities were built for customers based on the Summerland concept. HAGS, the manufacturer, had the know-how and capacity to supply these large plants. Examples include the Gulliver* scaffolding in Stavanger, Tanumshede Sommarland, Tostared Sommarland, Skara Sommarland, Kabe Sommarland, Lycksele Zoo, Parken Zoo Eskilstuna, and Furuviksparken Gävle. In the mid-80s, HAGS also developed Tube Slides as a complement to the open slide, allowing for taller and longer slides than the prior maximum of 3.0m for all open slides.

UniMini system for smaller children
The UniMini system was launched at the end of 1992. Realising that UniPlay's flexible system could be used with components from a slightly smaller module size, they worked on adapting the posts to fit these components. However, HAGS had to change the name to UniMini since MiniPlay was already in use by another manufacturer. Several components of UniMini and UniPlay are compatible, allowing them to be mounted in both play systems with certain adaptations.
Agito
In the early 2000s, HAGS developed the Agito mobile play system, which was unique of its kind. It featured play features that moved, were compliant, and offered resistance, thus imitating nature itself. Drawing from the natural movement pattern, they developed a system that contributed to developing strength, fitness, and coordination. HAGS Agito was designed to support the human's natural movement pattern and provide maximum benefit from the movement performed. Legs, pelvis, and arms moved in much the same way as when dancing! Unfortunately, our young people are blissfully unaware of this, as they are busy with other things.
All HAGS building systems until the beginning of the 2000s always or almost always consisted of floors, posts and screens. Now there was a demand for other types of play equipment based on the theme of climbing. Admittedly, in both play systems, you could build combinations with posts, round beams and net structures. Now HAGS also wants to launch its own climbing system. This came to be known as Agito. Sven-Åke Sjöstam got the idea for Agito during a sailing trip. The way sailing makes you use and move your whole body was particularly interesting and he wanted to imitate this as much as possible.
Design
At an early stage, HAGS management recognised the importance of collaborating with designers, architects, and other professionals. A new way of thinking was introduced that included colour and shape; steel tubes were bent rather than cut and welded together. Björn Alskog, Birger Ståhl, and Ola Lindstrand left an early mark on HAGS' production.
HAGS was also an early adopter of wooden products, which became a type of "software" of the time. Björn Alskog also developed the first building system, initially named Poly Play. Later, the name was changed to Lill Poly Play, and a larger variant was created, which took on the name Poly Play. Wooden products had become a large part of the range by then. Architect Jan Wickelgren, who had previously worked with the company to design the play and park assortment, was tasked with designing another play system, which was called Stugby. This was a type of "building block" measuring 1.40m that could be connected in different configurations. Jan Wickelgren has remained loyal to the company and is still involved in the redesign of the park range.
Bo Qvennerstedt and Torulf Löfstedt were two young men who, in the 1970s, were given free rein to develop a completely new and flexible building system. This came to be called Småland and had a module measurement of 1.0m, which was something completely new for HAGS and the entire industry, as customers could basically be offered whatever they wanted. Bo and Torulf later formed the joint company ABBOT, which went on to collaborate with HAGS for many years to come. The basic structure consisted of poles, floors, and screens to which various play functions such as slides, fire brigade poles, climbing nets, and climbing ladders were connected.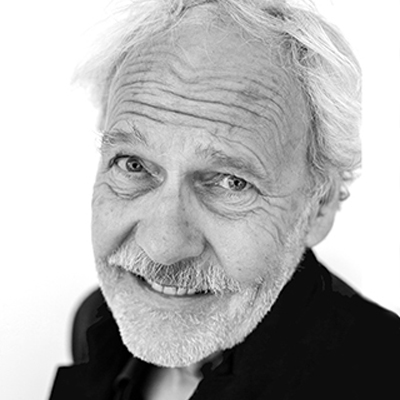 Jan Wickelgren
Park and Urban range
In the early 1950s, it was realised that municipalities needed park furniture such as benches, tables, and also trash cans. For the new residential areas that were being built, it was also realised that clothesline racks in various variants were needed, as it was forbidden to, for example, hang their carpets from the balconies. During the 1980s, a comprehensive effort was made to systematise the furniture range, where customers could select a seating part that was then ordered in various different bases. You could get the bench with free-standing steel legs for above-ground placement or casting. The seat parts could also be mounted on large concrete foundations. The park range such as Aveny and City-Form was designed with the intent of having a uniform range of benches, tables, and wastebaskets, where you could assemble units in different combinations.
The park assortment has provided a large share of HAGS' sales on the global market. In recent years, a new review has been made regarding the furniture range, where new architects have been hired. Both the products and their launch have been given a completely new HAGS face that is more architectural than its predecessors.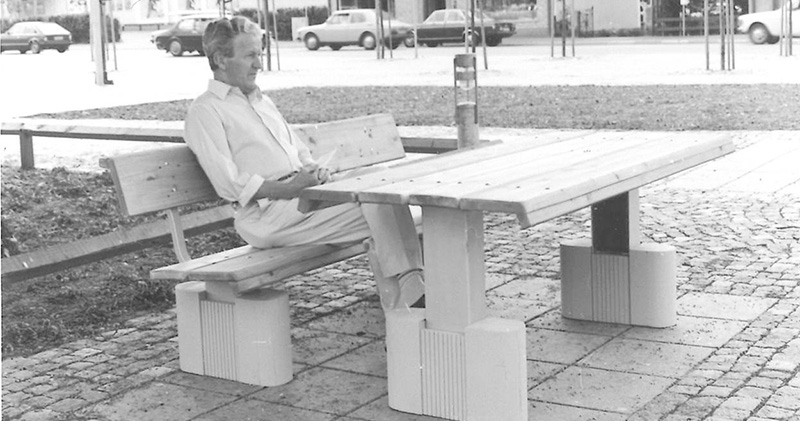 HAGS takes play seriously
A slogan coined early on at the company was "HAGS takes play seriously", emphasising the importance of offering play with a high degree of safety awareness. In 1977, HAGS hired TÜV Rheinland in Cologne to conduct a factory inspection and certify all HAGS play equipment according to the German standard for playground equipment, DIN-7926. This enabled HAGS to provide customers with information about the safety of their play products, as a third-party test had been carried out. Consequently, the sales process became more credible and the certificates showed that the products were tested and approved according to a valid standard, which is now taken for granted. Over the years, HAGS has continued collaborating with TÜV; however, the test institute was changed in the 90s to TÜV SÜD in Hamburg.
In 1977, HAGS published the magazine LEKA. The purpose of the magazine was to raise issues regarding safe outdoor environments and to start a debate regarding good and safe outdoor environments for children. Representatives of the Children's Environment Council, the Tenants' National Association, IPA (International Playground Equipment Association), the National Board of Health and Welfare wrote articles in this magazine. HAGS also took the opportunity to talk about new products that were developed.
Children's development and safety have always been in focus in the creation of new products. Right from the beginning of the company, there was the guiding quote - "we take play seriously"! This set the tone for the company, its development and its products. Products developed over the years were made with children's needs for quality, function and safety in focus.
Thoughts were raised in the early 1980s that Sweden should have its own national standard. Interest from the authorities, however, was lukewarm. But HAGS, through then-CEO Sven-Åke Sjöstam, managed to get several organisations interested in the project. The Association of Swedish Educational Materials Producers undertook to run the secretariat and the chairmanship ended up with Byggstandardiseringen. With this, work on the Swedish Standard for Play Equipment could begin. Once the work started, the Swedish Consumer Agency, the Association of Municipalities and the Children's Environment Council were also involved. The Swedish standard was completed and published in 1989, titled the Swedish Standard for Play Equipment, SS 99 10 10-17.
The year prior, work on a European standard had begun, and people in Europe wondered why Sweden did not show interest in joining. This was during a time when the EU was called the EC and Sweden did not belong to the internal market. However, this did not apply to the standard work, where Sweden was a full member. Thus, Sweden registered its interest in being involved, and HAGS has also been involved since then. The new common European standard was published in 1998, replacing the old Swedish standard.
In the early 1980s, HAGS developed a collaboration with Halmstad University which led to courses being offered to preschool teachers in child development and safe play. The course included lectures regarding the European safety standard, BRIS, play, the ability to assess risks, and documentation. Because Halmstad University, with an employed researcher in the area, participated and was able to verify the completed course, they were able to issue a grade of 5 higher education credits. As a result, competence began to spread in the schools and the staff began to make demands on play areas and their surfaces.
HAGS' knowledge and experience helped to lead the way in developing the standard that is in force today.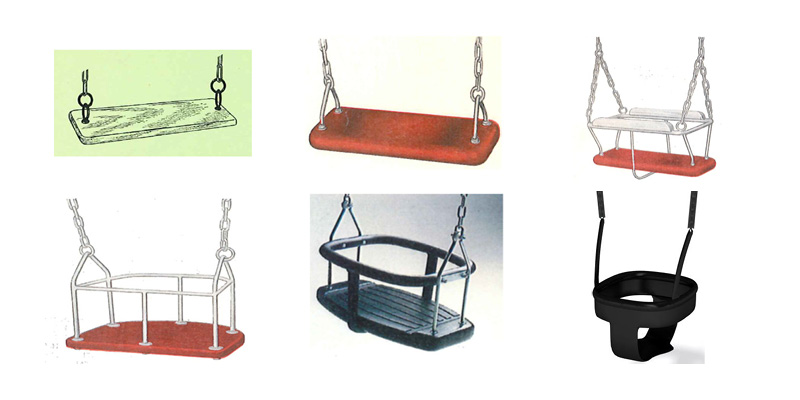 We are sure of play!
For over 70 years, we at HAGS have had the pleasure of working with play in all its forms. Besides being crazy fun, it has given us invaluable knowledge on how to make playground equipment and create appreciated playgrounds. Safety considerations and continuous maintenance work have been an important component throughout the journey.
Today, we actually dare to claim that we are experts in the field. We have created a platform for our collective knowledge and solid experience - HAGS Academy. Here we offer various courses focusing on safety, operation and maintenance of playgrounds. The purpose is to educate and inspire, but it is just as important to constantly make sure to educate ourselves. In this way, we can together create safe and well-maintained outdoor environments for play, exercise and recreation.
A playground should contain challenges but not dangers. It should be safe but not boring.
Designed in Sweden, manufactured in Poland
In 2017 a team of experienced professionals from the Polish manufacturing industry started work in a new state of the art manufacturing facility in Sosnowiec, Poland. We combined 11 different facilities formerly based in Aneby, Sweden into a purpose built, 27,000 m2 factory designed especially for the manufacture, assembly and distribution of outdoor leisure equipment.
As all the production of HAGS products now takes place under one roof, our manufacturing times are reduced. This location is ideally positioned to support the demand of the international customer base. Investments in the new factory, from new paint lines to infrastructure, will keep HAGS products competitive in an ever-changing market.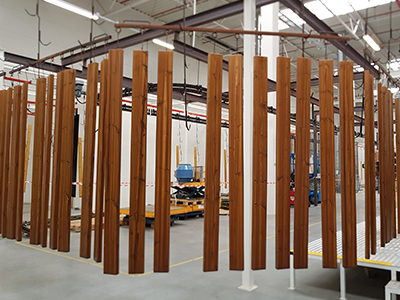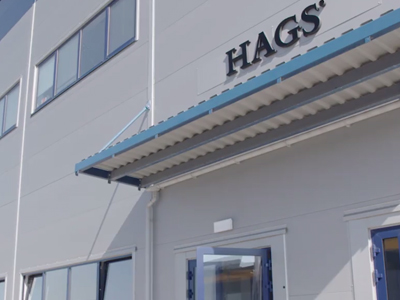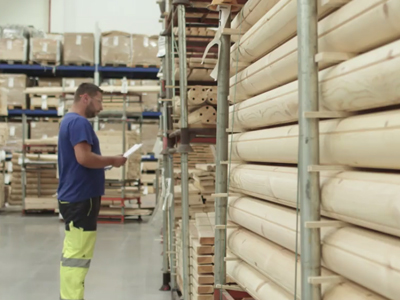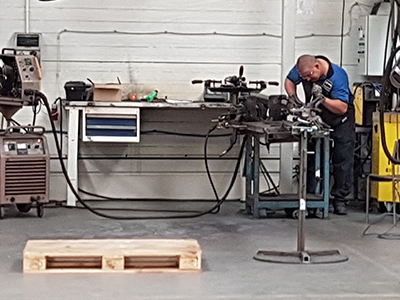 75 sustainable years is just the beginning...
For us at HAGS, sustainability has been at the forefront of our work for the past 75 years. Although the concept of "sustainability" wasn't talked about as much in the past, we have always had a genuine concern for both the environment and people. As a company, we have a responsibility to ensure that our operations are sustainable both economically, socially, and ecologically. Our brand promise "Inspiring All Generations" contains a large dose of care, but also a stance from a sustainability perspective.
In our efforts to create active and sustainable outdoor environments, our goal is to manufacture and deliver products in a way that is as gentle and sensible as possible for both people and the environment in the entire chain. We have come a long way in our first 75 years, but we are committed to constantly getting better and continuing to develop to strengthen sustainability in and from our business. Our planet demands that we take action - together.
HAGS Logo through the years